YouTube Gaming Will Get Exclusive Summer Game Fest Live Shows
YouTube Gaming and Geoff Keighly announced today that Summer Game Fest will be creating exclusive live shows for the platform this year. Keighly and his production company will create over four hours of live shows that will only be available through their specific channel, bringing all eyes on YouTube if people wish to see the latest announcements. Keep in mind, now ALL of the announcements will be exclusive to YTG, there will still be plenty of content spread across multiple platforms for people to check out. Here's some additional info on what that programming will entail, as well as a couple of quotes from this morning's announcement.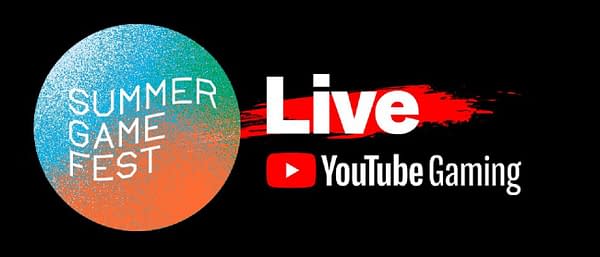 Programming will include live pre-shows with predictions and live post-shows with reactions, special guest interviews with top names in gaming and entertainment, and commentary from global YouTube Gaming creators from countries such as Brazil, Germany, India, Italy, Mexico, Spain, the United Kingdom and the United States. The first event will kick off at 3:00 PM ET / Noon PT on Thursday, June 11 for PlayStation 5 – The Future of Gaming and will include a live pre-show with Geoff Keighley and YouTube creators recounting their favorite PlayStation memories and predicting which games they might see revealed. Immediately following the live reveal event, Keighley will be joined by industry insiders and YouTube creators for a post-show with reactions to the news and additional details on what was just revealed.

"For over a half-decade I've enjoyed partnering with YouTube to bring the gaming community together during the summer," said Geoff Keighley, host/executive producer. "This year, with the launch of Summer Game Fest, we are continuing that tradition with a series of YouTube livestreams around the industry's biggest press events and moments."

"For the past six years, YouTube has worked with Geoff to bring some of the biggest gaming industry events to a broader audience using the power of our platform," said Ryan Wyatt, Head of Gaming, YouTube. "While physical events this year transition to digital, it's comforting to know that we still have Geoff to guide us through the biggest industry announcements and we're excited to add our unique YouTube flavor via creators from around the world."