There are a lot of lists of movies to watch over the Thanksgiving holiday, and most of them focus on togetherness and family. So when faced with putting together a list of films to watch, we wanted to go a different way. The following ten "unexpected" cinematic experiences try very hard to avoid the cloying and the precious. We tried to avoid sweetness (though not always). Instead, we've leaned on thrillers and horror that have a Thanksgiving theme. Here are ten unexpected Thanksgiving films. Bon appetit!
Intensity (1997)
What it's about: Waitress Chyna Shepherd (Molly Parker) goes home with her friend for Thanksgiving—only to see the entire family killed by a madman (John C. McGinley!) But even though Chyna's life is spared, she decides to follow the killer home to save a captive girl she learns exists. Intensity was a TV miniseries based on one of Dean Koontz's most pulse-pounding books, but if the plot sounds a lot like the ultra-violent French thriller Haute Tension, that's because that one is basically the same story, but Koontz received no credit. But this one is official, and it has John C. McGinley.
Where you can see it: on DVD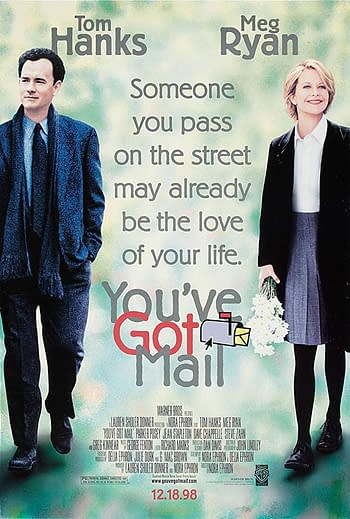 What it's about: This is a big exception to the no-sweetness rules, but there's something nerd-worthy and fascinating about You've Got Mail, a film that is now so spectacularly out of date that it reads as a historic document of the late 90s, when Barnes & Noble was swamping indy bookstores instead of teetering on the brink of collapse, and AOL Instant Messenger was how middle-class professionals met strangers on the Internet. A gorgeous, goofy film that is not generally beloved, this Nora Ephron-penned remake of 1940 film The Shop Around the Corner was the third movie to co-star Tom Hanks and Meg Ryan.
Where you can see it: Amazon Prime, YouTube, and others.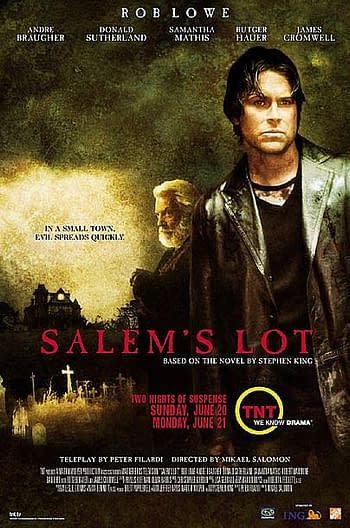 What it's about: The 2004 version of Stephen King's mesh of Dracula and Peyton Place is not as fondly remembered as the 1979 Toby Hooper version, but this one does feature a lot more of the characters and subplots from King's novel and begins at Thanksgiving. The cast, led by Rob Lowe and Andre Braugher, are fine throughout.
Where you can see it: on DVD.
Addams Family Values (1993)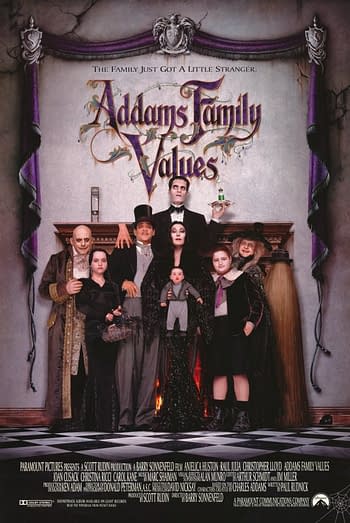 What it's about: A morbid, supernaturally gifted family of ghouls and macabre sadists – played for laughs—named the Addams Family are back for the second outing of the fine film cast of Raul Julia, Angelica Huston, and Christina Ricci. The amazing "First Thanksgiving" presentation from Wednesday Addams is a phantasmagoric summer camp splendor.
Where you can see it: Amazon Prime, YouTube, and others.
Alice's Restaurant (1969)
What it's about: Verily this is a Thanksgiving movie that can't be beaten. It is moody, grainy, moving, often hilarious and just as often a stark reminder of our own mortality. Based on Arlo Guthries' 1967 story-song and starring Guthrie, the film features a snowy onscreen performance of the Joni Mitchell song Songs to Aging Children Come by Tigger Outlaw that brings tears to the eyes.
Where you can see it: Amazon Prime among others.
Kristy (2014)
What it's about: This 2014 thriller tells the story of a girl who stays at her college over Thanksgiving weekend only to be targeted by an online organized called of murderers that focuses on what they call "Kristys," or privileged young women. Thrillers often get short shrift because they can be very well shot and yet and yet provide really no surprises, and Kristy falls into that camp. But it's a competent film that's definitely worth a look.
Where you can see it: Netflix
For Your Consideration (2006)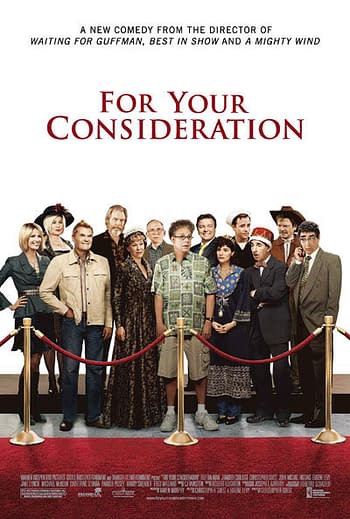 What it's about: This is another exception to the no-sweetness rule, but it's still got bite. This Christopher Guest mockumentary is every bit as cringe-inducing and heartfelt as the director's other classics like A Mighty Wind and Waiting for Guffman, but this time the focus is on the actors in a Jewish family drama called Home for Purim—which in turn is retitled Home for Thanksgiving to appeal more to the general (read: goyish) audience. Very, very funny work from Guest regulars like Catherine O'Hara, Eugene Levy, and Parker Posey.
Where you can see it: Vudu, Amazon Prime, YouTube, and more.
Don't Say a Word (2001)
What it's about: Don't Say a Word may have come out in 2001, but it looks for all the world like a slick late 1990s thriller. It even stars Michael Douglas who was having quite the moment. Here, Douglas plays a psychiatry asst whose daughter is kidnapped on Thanksgiving weekend and whose freedom he can only secure if he can coax I hidden code out of a mute psychiatric patient played by Brittany Murphy.
One of the most remarkable things about this film is how it suffered due to its timing. The movie came out literally weeks after the terrorist attacks of 9/11 and action films were not doing well in the theaters. For a very strange, locked-in-amber look at the emotions of the period, check out Salon's histrionic review of this fairly standard and competent thriller. ("Is 20th Century Fox out of its [expletive] mind?" asked the reviewer, who also reported that the concussive images of a baseball hitting a backstop might be too much for audiences at the moment.) Today the film plays as a reminder of when every week there was a very tony-looking mid-budget thriller to see.
Where you can see it: Amazon Prime, YouTube, and others.
Prisoners (2013)
What it's about: This tense thriller features Hugh Jackman as a father whose son goes missing over Thanksgiving weekend, and the vicious lengths Jackman will do to get the boy back. The film sticks to genre while defying our expectations by making Jackman's choices hard and dangerous. Especially amazing is how well this film presents its world—a Pennsylvania November where you can just feel how frozen the ground is.
Where you can see it: Amazon Prime, YouTube and elsewhere.
Bonus: MST3K Turkey Day Marathon
What it's about: This is a special one. This Thanksgiving, like every Thanksgiving, the folks behind cult classic show Mystery Science Theater 3000 will be showing six classic episodes outfitted with new intros from Tom Servo and Crow T. Robot. A perfect way to fill your day. It's not one movie, it's six. And I don't even know what those six movies are, but they will be hilarious.
Where you can see it: On YouTube at the MST3K Channel, Twitch, and the Shout Factory app, among other places. https://www.youtube.com/watch?time_continue=4&v=kCf7_ah1jnM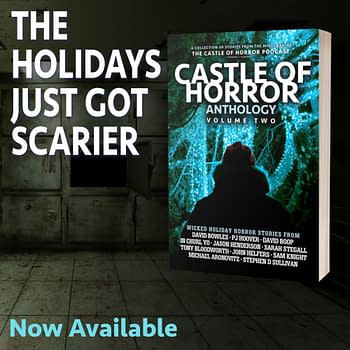 Jason Hendersonis the editor of the Castle of Horror Anthology and writer of Young Captain Nemo, and creator of the HarperTeen novel series Alex Van Helsing.
Enjoyed this article? Share it!