Watch: 3 Minutes of Ready Player One Copper Key Race [Video]
Love or hate it, there is no denying the hold Ready Player One took on filmgoers. Fans of the source material from Ernie Cline's Ready Player One book were torn, but the box office reflected that the average film goer wasn't bothered.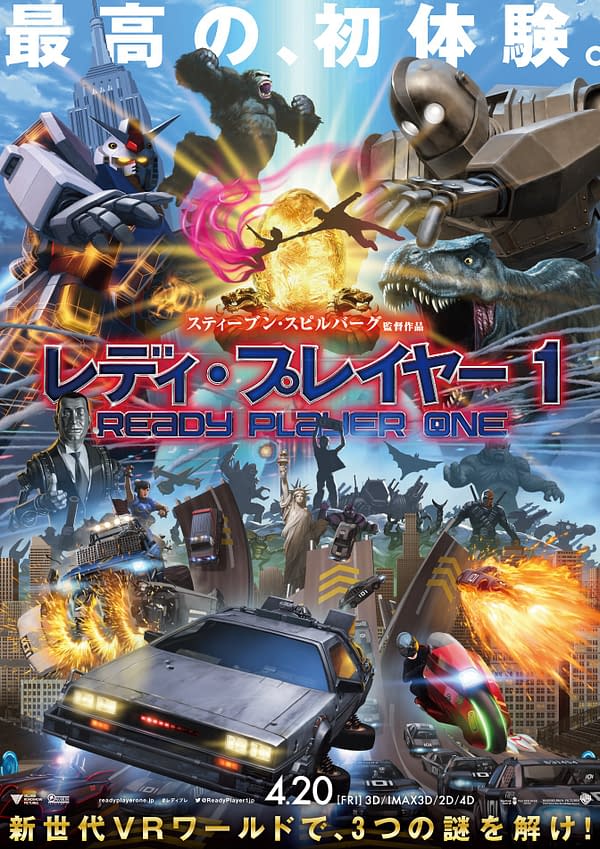 Today, Warner Brothers Japan released a video featuring 3 whole minutes from the film, namely the first key's challenge. If you'll recall there are three keys rewarded after completing three challenges in the film; our young OASIS avatar heroes encounter danger, excitement, and tons of nostalgia not just centered on fans of the 80's.
Cline himself tweeted about the video, pointing out a few other notable easter eggs maybe you missed the first or third time seeing the film in theaters.
Specifically, Cline mentions the Porkchop Express, Jack Burton's (Kurt Russell) truck from John Carpenter's Big Trouble In Little China, and also the sound of the Batmobile tiles screeching the 1960's Batman theme song as it slides to a halt.
If you haven't seen the film, this clip does have some spoilers, but not enough to really tell you the entire plot. But seriously, why haven't you seen it yet?
Ready Player One directed by steven Spielberg for WB is still in theaters now, and opens in Japan on April 20th.