Marvel is still working on Captain Marvel but that doesn't mean we aren't getting some new promotional material. Tickets went on sale today so that means it's time for some new promotional material.
Higher. Further. Faster. 💪
Captain Marvel tickets are now ON SALE!
🎟️👉 https://t.co/fmdqqpCmEM pic.twitter.com/rii8x9qA5K

— Fandango (@Fandango) January 7, 2019
Real 3D has released a new poster for the movie which shows off the costume. Carol looks powerful and as the most powerful character in the Marvel universe that works.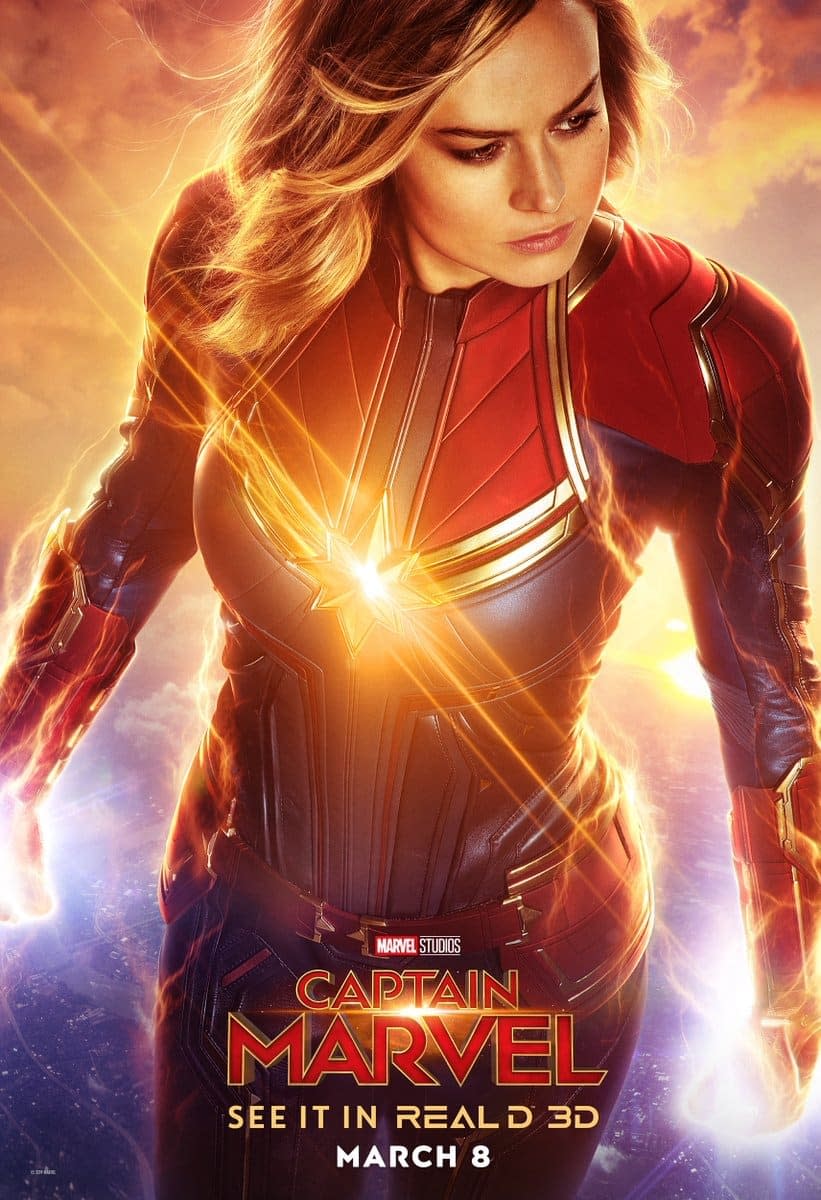 We also got a new poster from Dolby Cinema that looks like a variant cover to a comic book and we are into it thank you very much.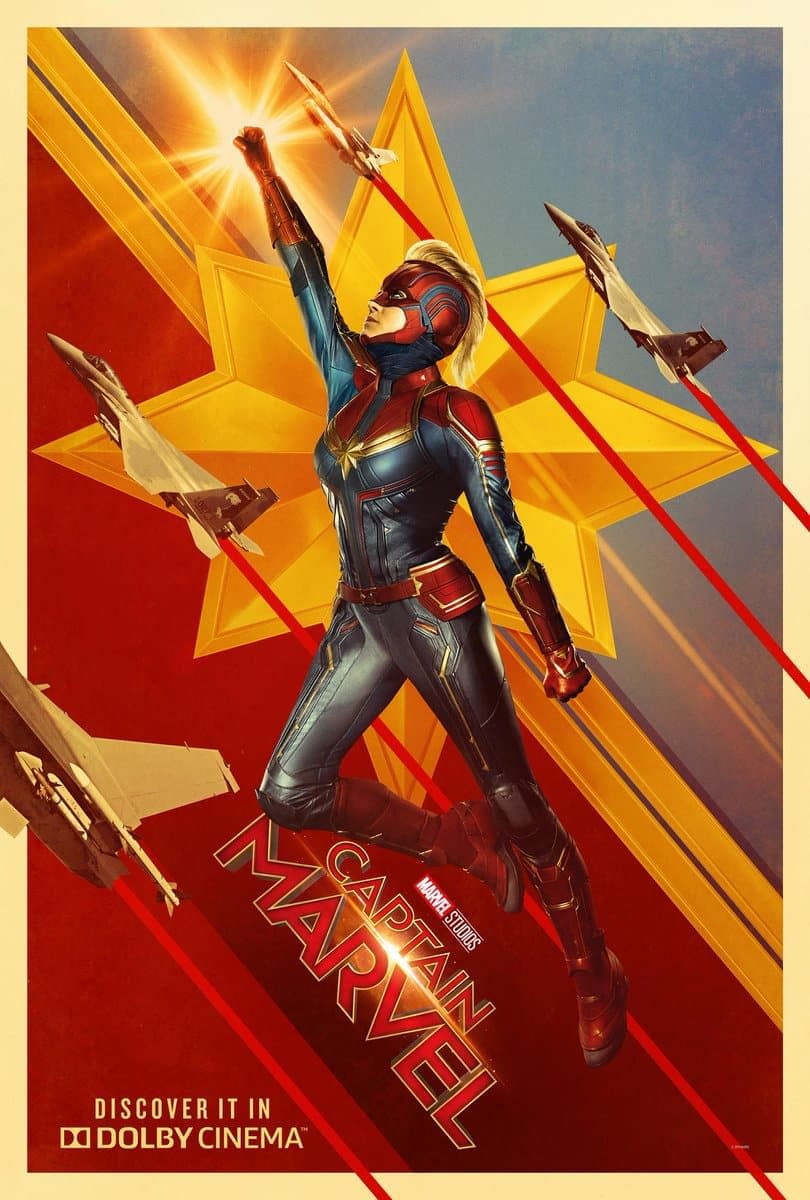 Finally, we got an IMAX poster as well. It's a variation of the one above only this one looks like a movie poster and not a comic cover.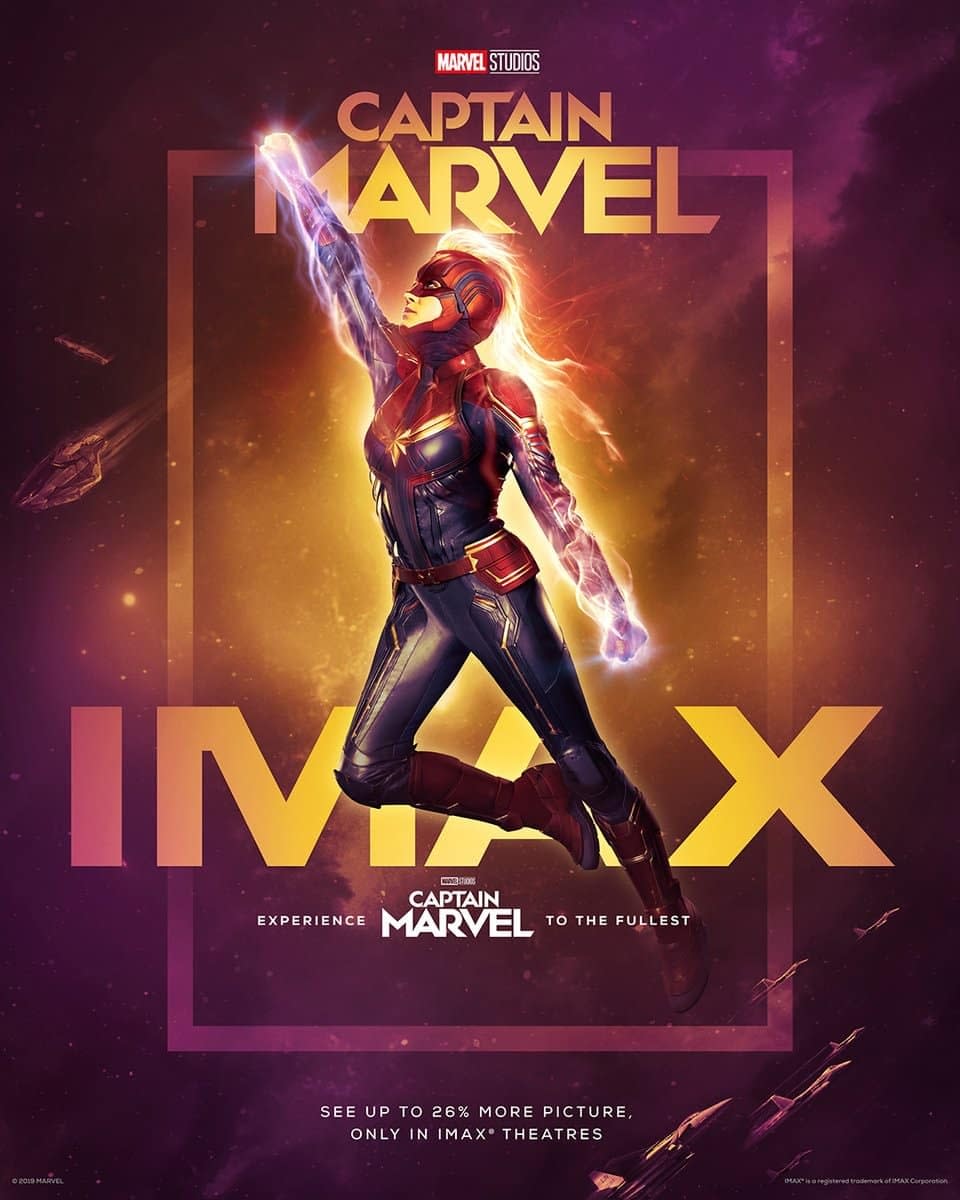 We also got a new TV spot. Unfortunately, there isn't any new footage in this TV spot but we should expect some to drop tonight during the National Championship Game.
Discover what makes her a hero. See #CaptainMarvel in theaters March 8th. pic.twitter.com/svCQucd5fG

— Marvel Studios (@MarvelStudios) January 7, 2019
We'll have to see how the pre-order numbers look for Captain Marvel in the next few days and see how it shapes up against other movies in the series. But not against Wonder Woman. There is plenty of room for two badass ladies on the big screen without pitting them against each other.
Summary: Carol Danvers becomes one of the universe's most powerful heroes when Earth is caught in the middle of a galactic war between two alien races.
Captain Marvel, directed by Anna Boden and Ryan Fleck, will also star Brie Larson, Jude Law, Gemma Chan, Djimon Hounsou, Lee Pace, Lashana Lynch, Samuel L. Jackson. The film is set for release on March 8th, 2019.
Enjoyed this article? Share it!