A Hunger Games Prequel is Coming Out, Lionsgate Shopping the Movie Rights
Lionsgate is looking to get back into the YA franchise game. Yesterday it was announced that we are getting a prequel to The Hunger Games (via Deadline). The movies did extremely well for Lionsgate as the four movies brought in nearly three billion in worldwide revenue. Since then there hasn't really been a YA series that has taken off the way that The Hunger Games did. So it wasn't surprising that Lionsgate is already looking to scoop up the film rights for the new prequel book before it even hits shelves.
"As the proud home of the Hunger Games movies, we can hardly wait for Suzanne's next book to be published. We've been communicating with her during the writing process and we look forward to continuing to work closely with her on the movie," said Joe Drake, Chairman of the Lionsgate Motion Picture Group about the potential plans for a movie.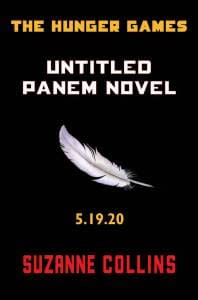 Author Suzanne Collins new book is expecting to hit shelves on May 19th, 2020 and is currently untitled. She gave a statement about coming back to this particular world.
On returning to the world of The Hunger Games, Collins said, "With this book, I wanted to explore the state of nature, who we are, and what we perceive is required for our survival. The reconstruction period ten years after the war, commonly referred to as the Dark Days—as the country of Panem struggles back to its feet—provides fertile ground for characters to grapple with these questions and thereby define their views of humanity."
Her publisher also released a statement about how excited they are to see Collins return to this series.
"Suzanne Collins is a master at combining brilliant storytelling, superb world building, breathtaking suspense, and social commentary," said Ellie Berger, President, Scholastic Trade. "We are absolutely thrilled—as both readers and publishers—to introduce the devoted fans of the series and a new audience to an entirely new perspective on this modern classic."
There is a good chance that Lionsgate will get the movie rights because they let Collins be very hands-on during the first four movies. Lionsgate is also lacking in a major franchise that isn't the John Wick so seeing Collins jump back into one of their more successful is good for a studio that's been struggling a bit in recent years.