Posted in: Movies, Wonder Woman | Tagged: Blackhawk, Saïd Taghmaoui, wonder woman
---
Actor Saïd Taghmaoui Seems To Confirm Bleeding Cool's Wonder Woman Theory — Part Of It, Anyway
Yesterday, I got curious about that photo of Wonder Woman's "team" as first shown in Batman v Superman, and started thinking about it a little. I came up with possibilities for characters played by Saïd Taghmaoui, Eugene Braverock, and Ewen Bremner. About Taghmaoui, I said:
It gets more interesting when we examine the possible role of Saïd Taghmaoui, who is listed in the Wonder Woman credits as a character named Sameer. As far as I can tell, that particular name doesn't fit with any known DCU character, but there are still a couple of strong possibilities. Around the time Taghmaoui was cast in late 2015, there was a little scuttlebutt that he told a French magazine that he was going to be "a superhero" in the film. There was some debate about the translation from the original French, regarding whether his specific meaning was actually superhero or simply, "a hero, a good guy", but the fact remains that a glance through his instagram stream confirms that he keeps himself in heroic form. There was also an overlooked ten-second rumor shortly after his casting was announced, that he was going to be Blackhawk.

I'm not sure whether Blackhawk would be considered a superhero, but it's at least debatable. And beyond that, someone like Blackhawk is looking like a pretty good fit for Taghmaoui's character with what we've learned since that brief sequence of tweets in 2015. He could be one of the Blackhawk Squadron: In the DC Comics (or more accurately, in the Quality Comics material which was acquired by DC) Andre Blanc-Dumont was a leader of the French Resistance in Paris before he became a Blackhawk. That fits the general description of Sameer's known qualities, which include a mastery of languages and disguises. Taghmaoui himself was born in France.
Tonite, Taghmaoui reposted one of the graphics I put together for the post on his instagram account:
https://www.instagram.com/p/BT4f2krlc-O/
Thanks, sir. I guess we can take that as a yes? Looking forward to finding out in the film.
---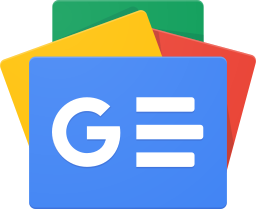 Stay up-to-date and support the site by following Bleeding Cool on Google News today!