Posted in: Exclusive, Film Festival, Interview, Movies, Sundance | Tagged: Aliens Abducted My Parents and Now I Feel Kinda Left Out, elizabeth mitchell, Emma Tremblay, exclusive, interview, Jacob Buster, Jespers Comet Films, Sundance 2023, will forte
---
Aliens Abducted My Parents… Stars Forte & Mitchell on Comedy, Co-Stars
Stars Will Forte and Elizabeth Mitchell talk to Bleeding Cool about Aliens Abducted My Parents and Now I Feel Kinda Left Out for Sundance.
---
Will Forte (The Great North) and Elizabeth Mitchell (Outer Banks) may play the parents in Jespers Comet Films' Aliens Abducted My Parents and Now I Feel Kinda Left Out. Still, the film's main focus is the characters' son Calvin Kipler (Jacob Buster), an aspiring writer Itsy Levan (Emma Tremblay). Forte and Mitchell play Cyrus and Vera Kipler, who end up missing while Calvin's been on a journey to find them persisting into high school. Ostracized by his peers for his quirkiness, he catches the attention of a new girl Itsy, who wants to learn more about him and his quest to find his parents, but secretly gets recruited for research on a potential article on him. While promoting the film for Sundance, Forte and Mitchell spoke to Bleeding Cool about confusion over the long title, the opportunity the Jake Van Wagoner film presented, working with their younger costars, and their characters.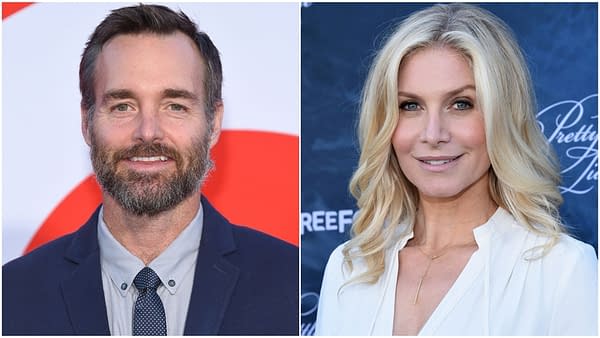 Entering the Universe of 'Aliens Abducted My Parents, and Now I Feel Kinda Left Out'
Bleeding Cool: When you heard about 'Aliens Abducted My Parents,' what went through your minds when taking the parts of Cyrus and Vera?
Mitchell: I love the name. How about you?
Forte: [laughs] The name Vera or the name?
Mitchell: 'Aliens Kidnapped my Parents, and Now I Feel Kinda Left Out.' I keep making up new names like 'Aliens Kidnapped My Parents.' I'm not sure how I feel about it; it's a different second half. I'm still a little unsure about the second half, but I loved the name [laughs].
Forte: I got to say, I also don't know what the second half, I'm guessing, and I do the same thing you do. I'm turning into my mom.
Mitchell: Me too. That's okay. That's where we are.
Forte: I had worked with Jake, who directed the movie, and another producer over at 'Studio C,' at BYU TV on 'Studio C' and then this show called 'Show Offs.' They mentioned they were trying to make this movie. At that point, I loved them so much that I was like, "I'll do whatever, " but then they let me read the script, which was fun. That's how I got involved."
Mitchell: They're such good guys. I had no idea I'd never met them before. A friend of mine said, "These two great guys want you to come to do their movie." I was like, "Okay." I was going to say yes anyway because I love my friend. I also read the script, fell in love with it, and then fell in love with all of you. It's such a nice group of people.
Forte: Elizabeth, I don't know if we told you this part of it, but Jake and I met, and I got to do a small part in the movie, 'Don Verdean' (2015). Jared [Hess] directed this movie in Salt Lake City [Utah]. This would have been; I don't know, 2011 or 12 or something like that. There was this day when the schedule got changed around. I had a little time to walk around, and I asked this P.A., who was working on the movie if he wanted to just go for a long walk. We walked for a couple of hours, and that was Jake.
Mitchell: No way! Oh my gosh! That's amazing!
Forte: Five or six years before I started getting involved with them in the BYU TV stuff, he was just a delightful guy. Back then, I didn't know I would be a mover and shaker in the filmmaking community.
Mitchell: They're all just so kind and excited. It's so much about the fun and the joy of the work. I was happy to be there. It was so 'Twilight Zone,' I arrived, and it felt like the middle of the night, and then we just got to work, and I was like, "Is that this nice?" And they were.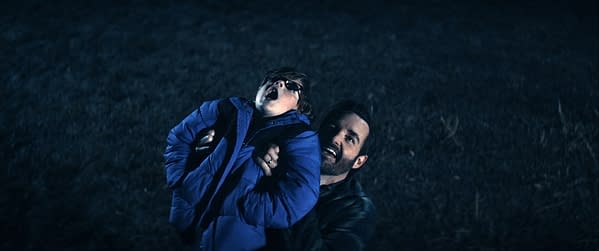 What was it like working with some of your younger costars, Emma and Jacob, on set?
They're so good, aren't they? They blew me away with how good they are. I was in awe.
Forte: This is working off what we were just talking about, but they're incredibly nice people and so full of this fun energy. It is great. We didn't get to work that much with them, but the short amount of time that we did get to spend on the sets was delightful.
Mitchell: There's so much fun. I found our day, which was pretty intense. They were so kind and mature in a way I feel like I'll never be. They came up and introduced themselves. They wanted to make sure I was comfortable and sat down with me. They talked about it. After every take, they would inquire into how I did things, why I did things, and what my thoughts were about it. When I was quiet, they were quiet. I was blown away by them. I found them completely lovely, and they tried new things. They weren't afraid, and I enjoyed them so much. Their performances were so lovely and natural.
Forte: Now, that's where I had an issue with their performance.
Mitchell: [Laughs]
Forte: I haven't seen the movie yet. Elizabeth, how much time? I thought you were there for a while, but you just did it one day?
Mitchell: I think just one day I came in, I did my scene with the kids, and then, I did my scene with you.
Forte: I was the same way. I had two days, and one of them was the day with you. Then, there was an additional part that I will never forget. I can't say what the scene is now. I'm in this incredibly cold. I feel like it was negative, four degrees, or zero degrees. I wore a leotard, essentially. I'm looking around, and all these kids are doing the same scene in the same temperatures. Sure, they're a bunch of Utah kids, and they're used to it, but they've never complained. They loved it, and I was like, "Ugh." My brain can't remember exactly what happened because it felt frozen in time. It was a delight. The production did such a good job of creating this real family atmosphere that you can feel it in the movie, too.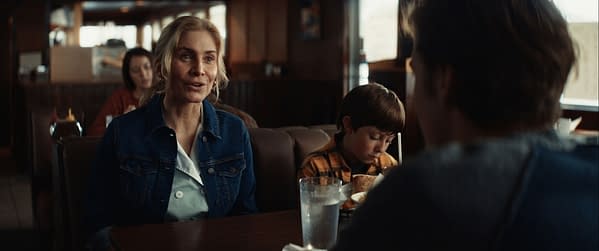 Since the story focuses on the kids more, and we kind of get the bare minimum with Cyrus and Veras' life, did you guys create a backstory to help you guys with the scenes? Were there any people in your life that you know that reflect the characters you played?
Mitchell: We talked about this while sitting on that couch inside. We talked about it a little bit. We touched base on it. As I remember, you'll have to correct me if I'm wrong, Will. One of us said, "This is how I'm approaching this." The other one was like, "Yeah, me too." We went from there. I tend to make everything positive, but as I recall, we had an idea of what we wanted to do, and it was similar. We went out and did it.
Forte: That sounds right to me. It will all be used in the sequel, which will be almost as strange.
Mitchell: We did have a bit of back story that we talked about in it. There was some talk about genuine sadness. We can't say too much, but they're trying to ground it and some kind of reality which was what the scene was about, which was interesting.
Both: It's a nice story.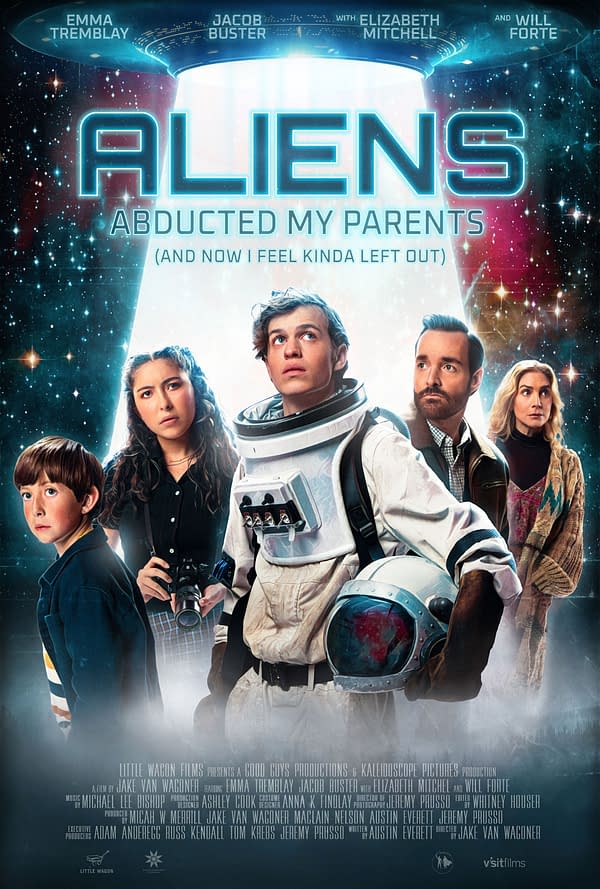 Written by Austin Everett, Aliens Abducted My Parents, and Now I Feel Kinda Left out also stars Matt Biedell, Hailey Smith, Landry Townsend, Kenneth Cummins, Thomas Cummins, and Arvin Mitchell.
---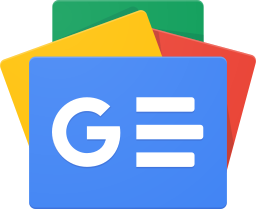 Stay up-to-date and support the site by following Bleeding Cool on Google News today!