'Annabelle Comes Home' Director Gary Dauberman Discusses Expanding The Conjuring Universe Even Further
Annabelle Comes Home, the third installment of the Annabelle series and the seventh in The Conjuring film universe, is coming later this month. Ahead of its release, a ton of the press and trailers have focused not just on our favorite demon doll, but on other spooky artifacts housed in Ed and Lorranie Warrens home. There are more franchises to be had of course. This Annabelle film is being directed by Gary Dauberman, writer of the first two and one of the shepards of The Conjuring universe itself. He sat down with Collider to discuss the artifact room, how he wanted to show Judy Warren's childhood, and more.
Annabelle is the Linchpin for Everything
One of the things that Dauberman said that was intriguing is that Annabelle herself is the spark for everything in the Warrens house.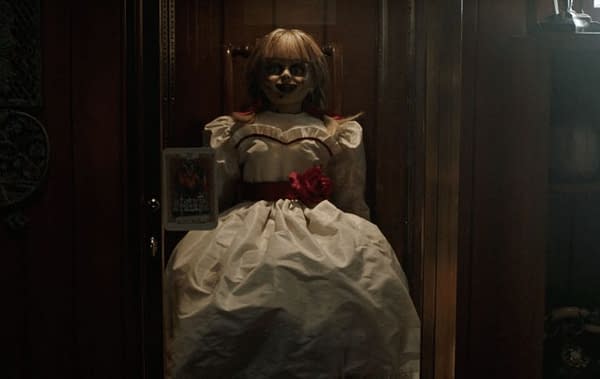 "If the artifact room was like an engine and engines operate on batteries, Annabelle would be the battery that comes in and certain things start to feed off her energy," Dauberman said, "and she starts to manipulate them in order to get through to the girls in the house. She's kind of like the conductor of the orchestra."
That is a cool way to introduce us to the artifacts we haven't seen yet. Annabelle being the linchpin if you will is a very smart way to bring these other artifacts into the story and branch them off of something we are already familiar with.
Judy Warren Plays a Big Role
The Warren's daughter Judy is the main focal point of this film, as it largely takes place in the Warren's home. Can you imagine what it must have been like growing up in that house? That is one of the things Dauberman will be exploring and hoping to bring authentically to the screen for audiences this month. Here he discusses the challenges that presented: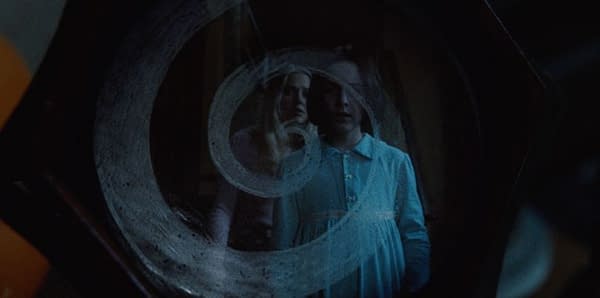 "I really wanted her to first and foremost feel like a kid, be like a kid," Dauberman said. "The actual Judy Warren came on set and it was great just to talk to her and just find out about her as a person and not just in the context of her parents. I think that's a tough thing for a kid too if you're always in the shadow of your parents, what they do or don't do, it's kind of always looming over you.

The Warrens worked so hard to give her a normal life, and I hope that comes across in the movie," Dauberman explained. "I wanted her to feel well-rounded. I didn't want her to just be 'wow she's going through so much stress and pressure,' and all that, I also wanted her to be playful, and be excited that she's spending the weekend with Mary Ellen and she doesn't have to think about this stuff right now. Most of all. I wanted her to feel like a kid. Kid's can sometimes compartmentalize things, and I think Judy's very good at that in the movie and I think in some ways that's going to come back to haunt her. Well… fucking literally"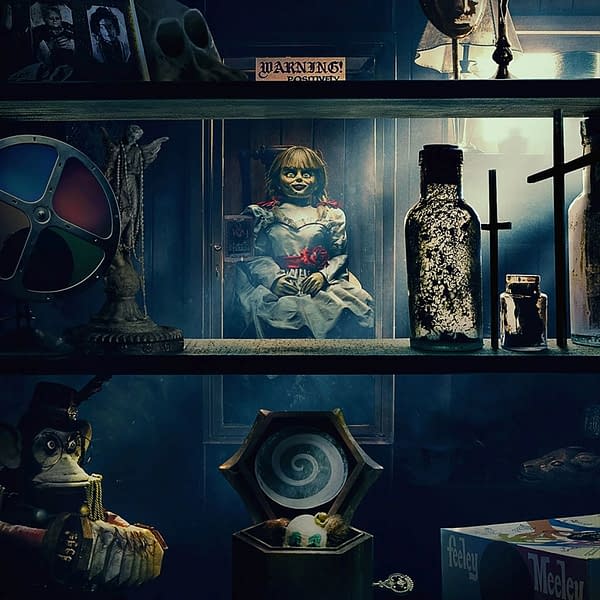 Annabelle Comes Home, starring Mckenna Grace and Madison Iseman along with the retuning Patrick Wilson and Vera Farmiga, opens in theaters on June 26.