Last night both the casts of Arrow and The Flash along with executive producers Greg Berlanti, Andrew Kreisberg and Marc Guggenheim appeared at panels at Paley Fest. There was no big news coming from the panels as you'd expect, but we did find out two things.
During the Arrow panel Paul Blackthorne was speaking about the betrayal Quentin Lance felt by Laurel lying to him for so long. He mentioned how his character has no friends in Starling City and he has to go over and hang out with this nice detective in Central City named Joe West. So the Lance / West team-up is coming. Kreisberg also stated that the end of season three will change the show forever… but then again he should say that.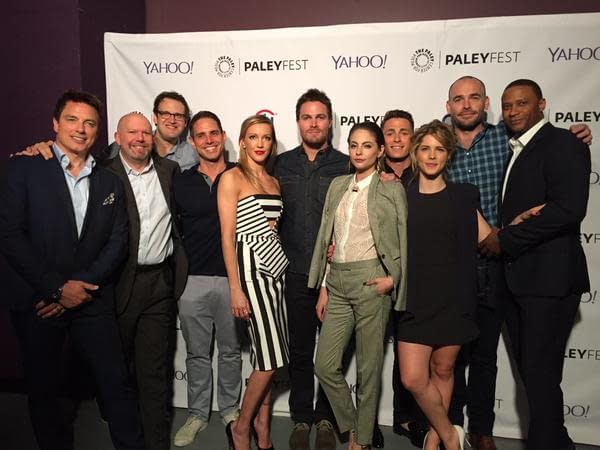 Second, during the Flash panel a question about bringing Wally West or Bart Allen into the series was raised. Berlanti said that is something they'd like to address in the second season, reminding fans that they have already been renewed. Kreisberg also spoke of a major story from the comic that the series will be tackling… most folks are thinking it's going to be Flashpoint with the upcoming introduction of time travel to the series.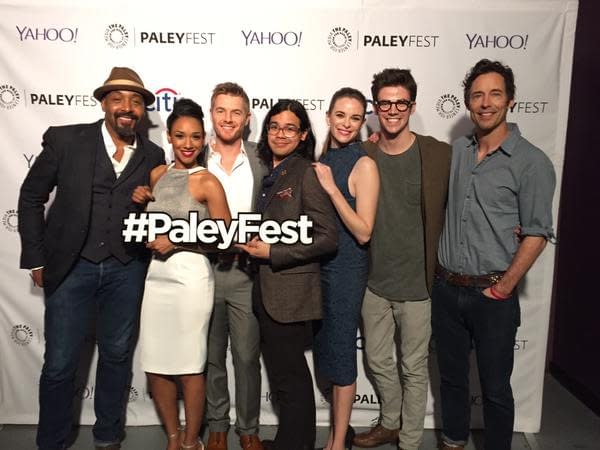 Images are from the Paley Center twitter page.
Enjoyed this article? Share it!