Ballerina: Keanu Reeves Says There's An "Organic" Reason John Is There
Keanu Reeves says there is a very "organic" reason for John Wick to be involved in the story of the upcoming spinoff film Ballerina.
---
The universe of John Wick is expanding soon. We have a new movie coming out this year, but it sounds like a part five could be a few years down the line due to everyone involved needing a bit of a break. That doesn't mean there isn't anything going on in the franchise; we know that a spinoff TV show is coming soon, and we have Ballerina, the first spinoff film. You can bet it won't be the last if it does well. We don't have many details about the plot, but we will see some returning players, including Keanu Reeves as John Wick. If you're worried that it will be awkward to have these familiar faces showing up in this story, Reeves recently spoke to Total Film and revealed that there is a very "organic" reason for John to be involved.
"It's a cool story," Reeves says. "Len Wiseman has a vision but is also embracing, affectionately, the world of John Wick. Ian McShane is in it as Winston. So I felt that there was a cool handoff of stewardship, and it was fun to put the suit on again, however briefly. There's a reason for [John] to be in Ballerina; it's very organic. And working with Ana was great. She really loves action, and she's really good at it."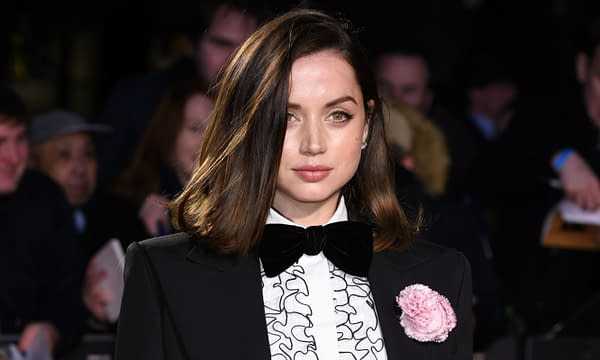 So far, we've had de Armas gushing about doing stunt work with Reeves, and now we have Reeves raving about doing stunt work with de Armas. Is the entire publicity tour for Ballerina going to be these two trying to out-complement each other? Because that would be adorable to watch.
John Wick: From Indie Darling To Franchise Juggernaut
It's still a little amazing that John Wick, the action movie in 2014 where the only real notable thing about it was that they managed to snag Reeves as its leading man, has turned into the franchise juggernaut it is today. That is what happens when you have good people working on a film from the beginning because it would have been easy for John Wick to fade into obscurity with a ton of other disposable action movies. However, the creative team of director Chad Stahelski and screenwriter Derek Kolstad took the time to build a fascinating world around that action movie. The world of John Wick is the thing that everyone fell in love with on top of the fact that Reeves is the best at this.
So it wasn't surprising that a sequel was greenlit, and it was even less surprising that in 2017 it was announced that a spinoff film and television shows were in the works. The Continental will focus on the hotel that plays a central part in the assassin world that John Wick moves in, and Ballerina will be something different. Len Wiseman was brought on to direct with Wiseman & Shay Hatten and Emerald Fennell working on the screenplay, and Hatten also has a story credit. We still don't know much about the film, and it doesn't have a release date, but filming has begun. The cast includes de Armas and returning John Wick players Keanu Reeves, Ian McShane, Anjelica Huston, and Lance Reddick. We also have some new faces, including Norman Reedus, Catalina Sandino Moreno, and Gabriel Byrne. So maybe late 2023 to mid-2024, depending on how quickly they can finish shooting and wrap up post-production. Now that they are shooting, maybe we will learn more about the plot of this mysterious film as well.