Legend Barbra Streisand has seen the A Star Is Born remake, and has some things to say about it. During a session on Friday at the Los Angeles Paley center, the singer-actress-director-writer-force of nature revealed to moderator Ryan Murphy that she's seen some of the film, and what she thinks.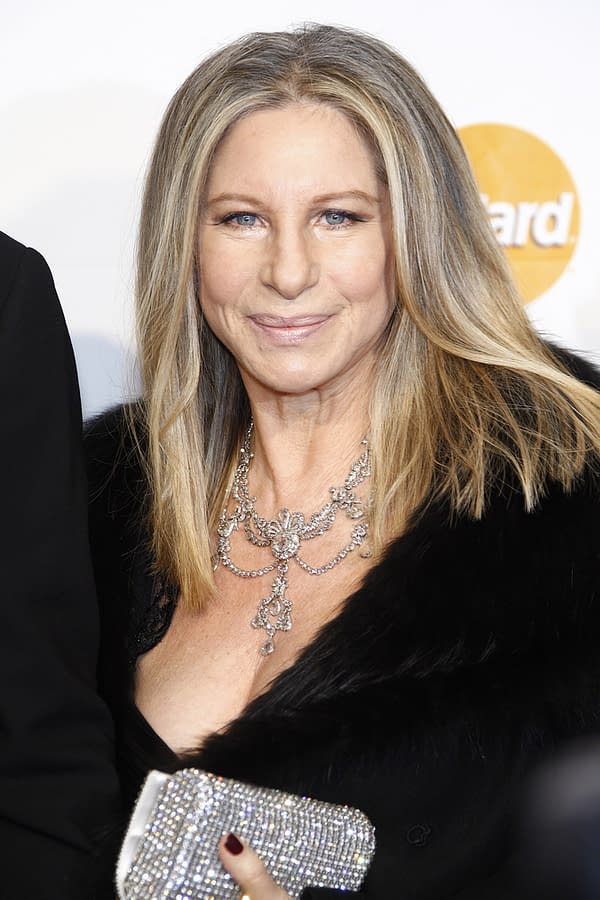 "Oh, I can't say too much. I haven't seen too much, but it's good. It's very, very good," Streisand said.
Bradley Cooper (who is also directing the film) and Lady Gaga are playing the roles Kris Kristofferson and Barbra played in the 1976 version; which was a remake of the 1954 film starring Judy Garland, which in turn was a remake of the 1937 version starring Janet Gaynor. (Entertainment Tonight wrongly says the 1976 version was the original, not the case.)
Streisand went on to talk to Ryan about his tv series (he being the force behind the multi seasons of American Horror Story). Most recently, the American Crime Story: The Assassination of Gianni Versace, detailing the spree killings of Andrew Cunanan (played in the series by Darren Criss) including the murder of world famous designer Gianni Versace (played by Edgar Ramirez).
"I binge-watched your show last night, Gianni Versace, but it's very scary to me. I have to go fast. I like the parts with Penelope Cruz [who plays Donatella in the show] and Edgar Ramirez, but I don't like [ Cunanan]. He's so good that it's so awful."
She went on say to Ryan, "Oh, this poor individual. Is any of this true stuff about him?" He responded to her with an emphatic "YES," and the audience chuckled.
"That poor older guy he was with!" she continued.
Cooper and Lady Gaga's version was originally going to be released this summer, but ended up being pushed back to a later date, and is now scheduled for October 5th 2018.
Enjoyed this article? Share it!