Bear McCreary Chats 'Godzilla', Netflix's 'Rim of the World' [Interview]
Anytime we get to chat with prolific (and Emmy-winning) composer Bear McCreary, it's a good day. Admittedly, he's a friend, met several years ago after that incident of moving a locked piano across a very-large-Texas-sized convention center, and a panel moderation with said piano.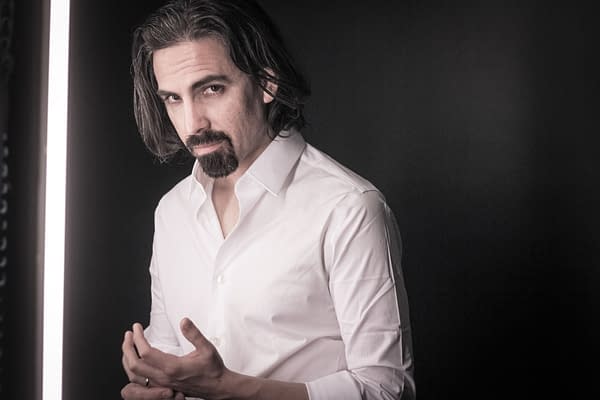 Aside from being a pretty cool guy to chat with, he's WILDLY talented, bringing his background and passions to every single project his name has been on.
Speaking of projects- McCreary's got two dropping today (Friday May 24th 2019), Netflix Rim of the World which is written by Zack Stentz (Thor, Big Trouble in Little China reboot, and the announced Booster Gold project) and directed by McG (Human Target, Charlie's Angels), and the soundtrack album for a little monster film from Legendary and Warner Bros. Pictures called FREAKING Godzilla: King of the Monsters.
That's not counting the umpteen tv series with McCreary scores (The Walking Dead, Outlander, Agents of S.H.I.E.L.D.), the award-winning video games (God of War), and that other film project dropping later this year (Child's Play).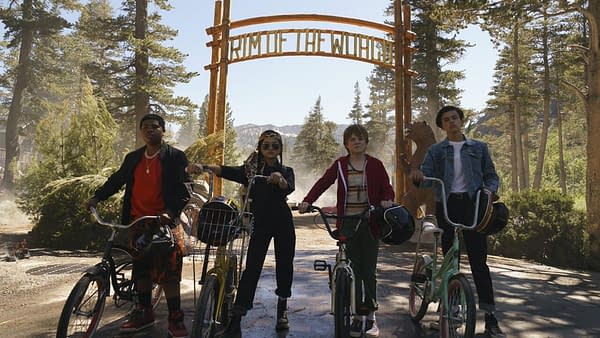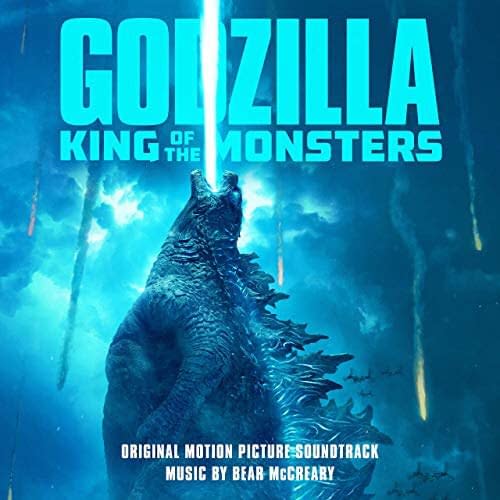 Needless to say, we were delighted to get to chat with Bear about some of the things he's been working on since we last caught up.
[this interview has been edited for clarity and length.]
Bear: HEY!
Mab: HEY THERE Mr. Godzilla-Childs-Play-Netflix-frakking-EVERYTHING person.
Bear: Yes, the hyphens keep getting longer, don't they? It's a crazy month with 4 movies coming out in 4 weeks, which is cool.
Mab: No kidding, it's a hellova stack, with some classic titles you get to sort of reinvent and put your own spin on with things like Child's Play.
Bear: Yeah that kind of came out of nowhere, and has been just an amazing experience. The fact that it'll be out around the same time as Godzilla is cool because they are the opposite score in every way. Godzilla is epic and soaring and operatic and MONSTEROUS, [we both laugh] and Child's Play is like broken and quirky and weird and emotional and funny and scary and bizarre. It's really cool to get these two franchises and reinvent them in really weird and cool ways.
Mab: OKAY BUT we can FINALLY TALK ABOUT your incredible version of the great rock classic Blue Oyster Cult song "Godzilla"! A million years ago at SDCC when that first trailer was shown for King of the Monsters, the panel started with the opening strains of your version of that damn song, and I'd been WAITING for it come out ever since!
Bear: YES!!! What you guys heard was hot off the presses, we had just recorded that mix days before. And we were moving fast to get that Comic-Con recording to happen. I was nervous, because I thought maybe we'd be ruining this big surprise. Only a handful of people realized that track played, because that panel was just so amazing with all the information.
Mab: How did that group who played on the track (Serj Tankian of System of a Down, and freaking Deathklok Brendon Small, Mike Keneally, Bryan Beller, Gene Hoglan) come together? Was that a you thing or director Mike's suggestion?
Bear: I don't wanna take ALL the credit here but- [we both laugh] I do need to take ALL the credit. What happened was the song had come up in conversation with Mike, and me, and the producers, one time, a year or so before I'd finished writing the score. It was super early, it was not at all a part of discussions or licensing it. But I knew, I KNEW the moment I was hired, that I wanted to cover my favorite Blue Oyster Cult song. And two seconds later I thought 'okay but what band would I get?' and I said DEATHKLOK. And two seconds after that I thought 'but who would sing it?', 'oh I'd get Serj!' I'm really not exaggerating when I say within probably 60 seconds of Michael Dougherty telling me he wanted to hire me for Godzilla: King of the Monsters, I had that arraignment half-done in my brain already. I knew what I wanted it to be.
So at the end of writing, when I was getting together with Michael and the producers for the last time and record the score, I said to them that I had one more thing I wanted to play for them, an idea for the end credits. They had no clue! I didn't ask them if I could, had I asked for permission, they would've said no. Understandably! I was supposed to be working on the score. But I had recorded a demo, bringing in Brendan Small and Deathklok, and Serj, and it was essentially done. It wasn't a pitch, it was the song! 'Lemme play you this,' I said, and hit play.
Now, there's about 4 seconds of dead air from the session, and the little bar starts moving and I'm holding my breath. In that 4-second gap, Michael looks me dead in the eye and whispers 'Blue Oyster Cult?' And I thought 'WOW ARE YOU ABOUT TO BE HAPPY!' 2 seconds later, the taiko guys come in and Serj starts, and they loved it. They got the rights, they set it to the main title of the movie, and it was done. It was an amazing experience.
Another story I'd want to tell is what happened after the single came out, what, 10 days ago? I got a phone call, from Buck Dharma, the guy who WROTE the song, the guy from Blue Oyster Cult! And he called me, so grateful, so happy, so curious! In like 30 seconds, he was asking me about the mix. 'How did you do those choirs', 'who was the guitarist?' and he never thought the day would come when that song would be in a Godzilla movie. It'd been 40 years! To get that validation from him, he said 'you made the song your own, but you preserved it, you kept every thing that mattered in the song'. And we've communicated a lot after that, which has been incredible. I mean in high school, I LOVED Blue Oyster Cult. It was so great everyone has resonated with the song. But to get that call from Buck, that was everything. The ultimate creative prize, and probably my most cherished memory of scoring Godzilla.
Mab: To switch gears from monsters to kids- you also did the score for Zack Stentz's Rim of the World for Netflix. What can you tell me about that project?

Bear: Yay, yes! I can tell you the movie is incredibly charming and wonderful and adventurous. And I think it's Zack's best script, and maybe I'm biased, but I think it's McG's best movie. He's been one of those guys I've always wanted to work with. Even back in the day when he was doing Terminator: Salvation and I'd just started working on The Sarah Connor Chronicles, I was tryin to get to him! I was no where close to doing a movie on that scale, but it was cool. It was coming full-circle, getting to work with McG FINALLY and working with Zack who's a close friend of mine, it was wonderful.
But making this movie! This movie was one of the most joyful experiences I've had as a filmmaker. The score and the film are such a homage to Goonies and Gremlins and Stand By Me, these are the things we talked about. The score is this adventurous big orchestral thematic score in the style of Jerry Goldsmith, John Williams, Danny Elfman, Alan Silvestri– I'm just drawing from all the things I grew up loving.
One anecdote about how important the score was to McG, Wonderland, and Netflix; they had made this really ambitious movie, spending all their money on the effects- VFX and practical. I'd read the script like a year before and loved it, they came to me and showed me the film for the score, but it was so clear it needed to be orchestral, but they didn't have the budget to do it. I told them to hire me, that we'd cross that bridge when we came to it. They were talking synths, a more synth score, and I did some writing that I showed McG saying that I didn't think in any way that film should have a synth score. And they quadrupled the budget for the score, because they realized that's what it NEEDED. The movie was telling us what it needed to be, and you can't fight the movie.
Fans of orchestral music, fans of thematic music, fans of any of the scores i just mentioned, are gonna like this. They really don't make them like this very often, and I really hope it finds an audience. I got to work with two of my favorite people, and write a score that is my complete love letter to everything I love about film music.
***
Thanks so much to Bear for his time, and for the amazing music we're getting this week! We can't wait to see what other projects he has up his sleeve.
You can pick up the soundtrack album for Godzilla: King of the Monsters today, the film will stomp into theaters on May 31st. Rim of the World is currently available for streaming on Netflix now, go watch it!