'Black Panther' Director Ryan Coogler Pens Thank You Letter
Black Panther director Ryan Coogler has written a thank you note to his film team, the press, and the countless fans who helped propel the film to it's current box office success.
Sitting pretty as the second-highest four-day total of all time (behind only Star Wars: The Force Awakens with $288.1 million and $400,000 ahead of Star Wars: The Last Jedi) Black Panther is setting records and blowing all previous predictions out of the water.
In a tweet just posted by the official Black Panther film twitter account, you can read Coogler's letter: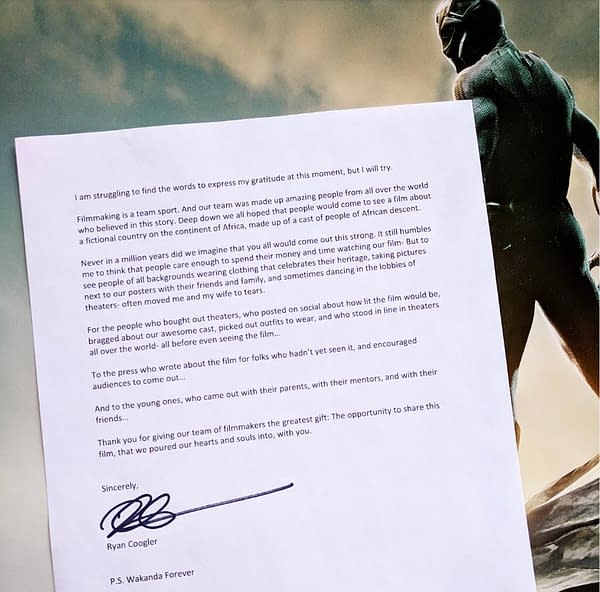 "Filmmaking is a team sport," he says. "Our team was made up amazing people from all over the world who believed in this story. Deep down we all hoped that people would come to see a film about a fictional country on the continent of Africa, made up of a cast of people of African descent. Never in a million years did we imagine that you all would come out this strong."
Thank YOU Ryan and co for giving a people and a generation a new hero to aspire to be like, and one of the strongest casts of women ever put on film in a superhero flick.
Wakanda Forever indeed.