Kevin Smith Asks Jamie Lee Curtis to Join 'Jay and Silent Bob Reboot'
Jay and Silent Bob are returning in a few adventure before too long, and filmmaker Kevin Smith has his eye on a comedy legend to join the cast.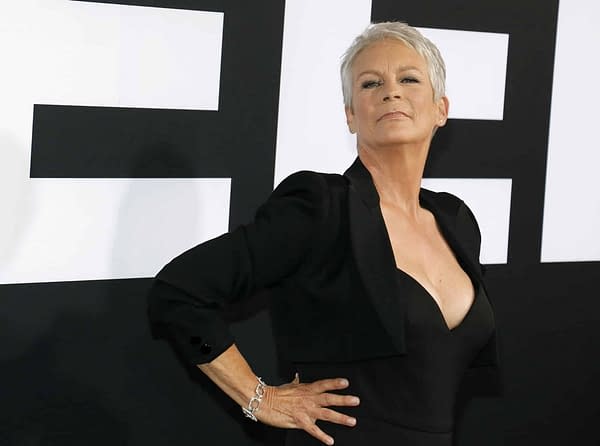 Back in 2018 when Smith was moderating the IMDB party boat at SDCC, Jamie Lee Curtis dropped by to talk about her then-upcoming film Halloween. Curtis points out that Smith "never hired her", and Smith responds, "you're right! Not yet!":
That changes today, as Smith posted the above clip to his Twitter account, saying Curtis had raised "an excellent point", and weaving in a job offer:
She hasn't responded yet, as far as we know, but here's hoping this casting offer works out!
Saban Films just picked up the North American rights for Jay And Silent Bob Reboot, and a video was released featuring Smith (Silent Bob) and Jason Mewes (Jay) talking all about their involvement with fan-owned production company Legion M.
We'll let you know what else we hear about this Jay And Silent Bob Strike Back sequel.