Black Widow, the eagerly-anticipated Marvel Studios film debuting May 1, 2020, was one of the highlights Marvel's Hall H presentation tonight at San Diego Comic-Con. The film is directed by Cate Shortland, and in addition to star Scarlett Johansson as Black Widow, the cast includes Stranger Things' David Harbour as Alexi, The Handmaid's Tale's O-T Fagbenle as Mason, plus Florence Pugh as Yelena Belova.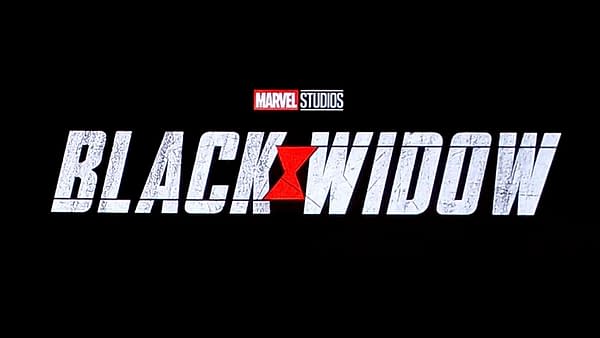 "I get to play Natasha as a fully realized woman in all of her many facets," noted Johansson. "I'm excited for fans to see the flawed side of her, and I'm looking to wipe out some of that red in my ledger."
Florence Pugh says that Yelena was a "sister figure" of sorts to Natasha.
O-T Fagbenle's character Mason is a professional contact from Black Widow's history.
Footage shown at Hall H was set in Budapest and confirmed that Taskmaster is in the film.
I have to say that I'm personally looking forward to this one more than any other upcoming Marvel film, as I'm very curious to see how this character's backstory will be transcribed for the MCU. Because a female Russian spy who became involved with an American soldier who went to Russia, got turned, and was sent back to America as an assassin — and said female Russian spy also infamously became a widow… that sounds like a familiar story to me, particularly since the character debuted in comics in early 1964.
You can check all the Marvel Phase 4 announcements at San Diego Comic-Con 2019's Hall H right here.
Enjoyed this article? Share it!