Black Widow Will Have Natasha Passing the Baton to Yelena
Black Widow is currently scheduled to come out this November, but whether or not it ends up getting released is very much up in the air. Who knows what the world is going to look like in a couple of months. For now, the movie industry is slowly trying to start promoting movies again, and that means interviews. We can only assume that a decent portion of these interviews for films like Black Widow, which was delayed due to the COVID-19 pandemic, was done months ago and are only just coming out now. One of those interviews is with director Cate Shortland as she spoke to Empire Magazine about the idea of Natasha stepping down, and Yelena, played by Florence Pugh, is stepping up.
"[Kevin Feige] realised that the audience would expect an origin story so, of course, we went in the opposite direction," Shortland tells Empire. "And we didn't know how great Florence Pugh would be. We knew she would be great, but we didn't know how great. Scarlett is so gracious, like, 'Oh, I'm handing her the baton.' So it's going to propel another female storyline."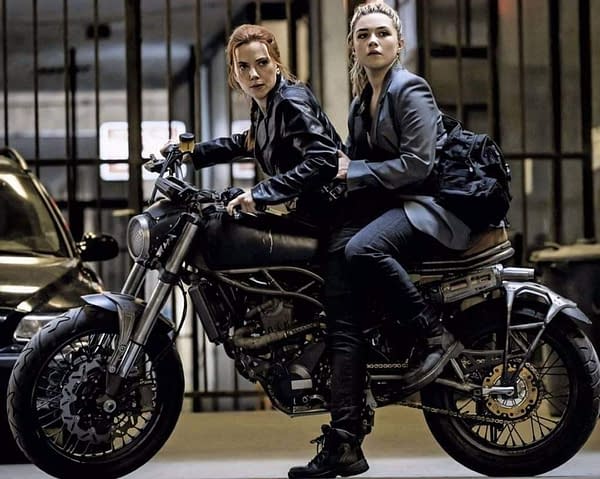 Shortland went on to talk about how Natasha didn't get a funeral at the end of Avengers: Endgame the same way that Tony did and how they believe that the movie is going to help give us the goodbye that Natasha deserves.
"In Endgame, the fans were upset that Natasha did not have a funeral. Whereas Scarlett, when I spoke to her about it, said Natasha wouldn't have wanted a funeral," explains Shortland. "She's too private, and anyway, people don't really know who she is. So what we did in this film was allow the ending to be the grief the individuals felt, rather than a big public outpouring. I think that's a fitting ending for her."
Whether or not we see Black Widow in 2020 still remains to be seen, but it does seem like it's going to be an exciting movie when it finally comes out, whenever that is.
Black Widow, directed by Cate Shortland, stars Scarlett Johansson, Florence Pugh, David Harbour, O. T. Fagbenle, Rachel Weisz, and Ray Winstone. It is currently set to be released on November 6, 2020.