BossLogic's New Avengers vs. X-Men Piece for Disney / Fox Merger Day
We don't care how tired you get of us saying it- we LOVE BossLogic's art. Anytime he creates and releases a new piece, we always appreciate the thought and artistry that goes into it, and usually the tongue-in-cheek joke too.
The most recent one, released this morning, takes a stab at tonight's midnight Disney / FOX merger. We say midnight, because according to multiple sources, 12:01am will ring in a new age of the House of Mouse owning almost, ALMOST all of FOX's holdings (minus Rupert Murdock's just-announced-this-morning FOX Corp).
Anyhow, BossLogic's piece features the iconic Avengers A symbol, with Wolverine claw marks, and the Merc with a Mouth lounging on top, and the title of Avengers vs. X-Men, something we're ALL HOPING MIGHT HAPPEN with this merger: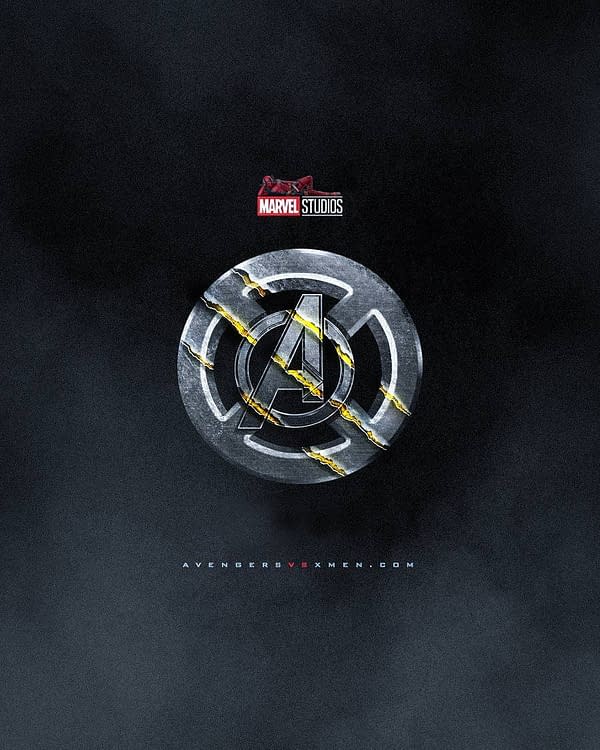 Needless to say, we're pretty curious to see what happens in the future of the Avengers with the possibility of including characters from across the FOX-owned X-Men films. Recasting? Retelling of stories? All on the table as far as we know.
Disney-owned Marvel Studios' current box office giant Captain Marvel is in theaters now, with Avengers: Endgame hitting on April 26th. FOX's Dark Phoenix is supposed to land in theaters on June 7th 2019.