Bumblebee Drops a New Trailer, and it Looks Incredible
Bumblebee is going to blow us Transformers fans away.
The film dropped a new trailer last tonight, and in it is our best look at what the story entails, furthers the bond between Bumblebee and Charlie (Hailee Steinfeld), and has some of the best looking action from this franchise period. Plus: moar robots! Check it out below:
On the run in the year 1987, Bumblebee finds refuge in a junkyard in a small Californian beach town. Charlie (Hailee Steinfeld), on the cusp of turning 18 and trying to find her place in the world, discovers Bumblebee, battle-scarred and broken. When Charlie revives him, she quickly learns this is no ordinary, yellow VW bug.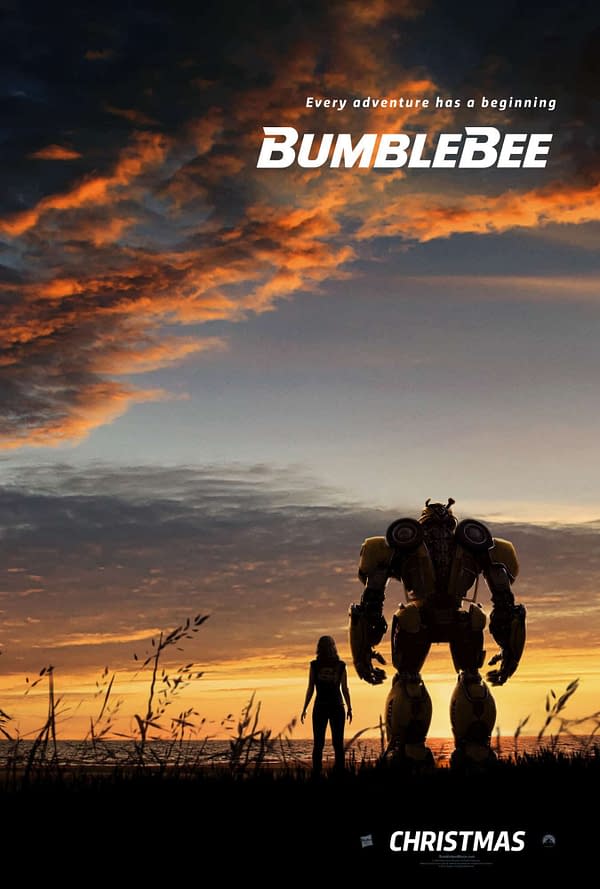 Man, what DIDN'T this trailer have in it? I audibly gasped when that cassette tape flew out of Soundwave. I cackled when Bee was trying to rub all of the sand out of Charlie's hair. John Cena is the bad guy, and I don't know how to feel about it. As a lifelong wrestling fan, I never expected his long-awaited heel turn to be hunting down Bumblebee in a Transformers movie. The old school transforming sound effect got the hair to stand up on my arms as well. And you just can't help but feel great when you hear the voice of Optimus Prime.
Basically, this is looks like what we should have gotten in the first Transformers film back in 2007. I hope this leads to more films with this feel, because this FELT like Transformers. Funny how it took 11 years, five films, and over $4 billion of box office grosses to figure that out. I can't help but let my expectations fly through the roof after seeing that.
Bumblebee stars Hailee Steinfeld, John Cena, Jorge Lendeborg Jr., Rachel Crow, and Pamela Adlon. Directed by Travis Knight, it opens in theaters on December 21st.