Carol Danvers Stands Tall in This New Poster for Captain Marvel
We just got a new trailer for Captain Marvel a few days ago and now we have a new poster on top of it. While we all got that some lucky people down at the 2018 Comic Con Experience down in Brazil got something a little special. There was a poster that was given away at the convention and the official Twitter for Captain Marvel shared the image.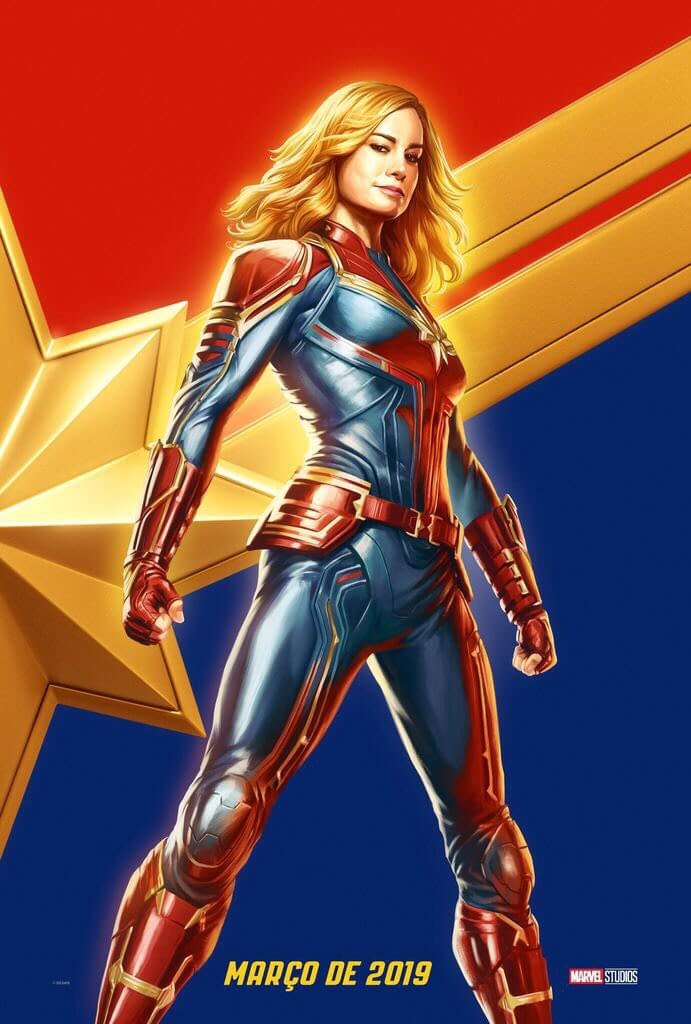 There was also a panel where attendees got to see some new footage and star Brie Larson took a video of the crowd reaction and shared it on Twitter.
While Avengers: Endgame is all anyone is talking about right now but Captain Marvel is still at the top of many people's lists when it comes to movies they are looking forward to next year. It'll probably be a little while before we see another trailer for this movie but it's good to see such a positive reaction from the crowd.
Summary: Carol Danvers becomes one of the universe's most powerful heroes when Earth is caught in the middle of a galactic war between two alien races.
Captain Marvel, directed by Anna Boden and Ryan Fleck, will also star Brie Larson, Jude Law, Gemma Chan, Djimon Hounsou, Lee Pace, Lashana Lynch, Samuel L. Jackson. The film is set for release on March 8th, 2019.