Carrie Fisher's Princess Leia WILL Return in 'Star Wars: Episode IX'
Buried in the Star Wars: Episode IX casting confirmations today came the news that our dearly departed Carrie Fisher will indeed be returning to the galaxy far, far away as Princess General Leia Organa.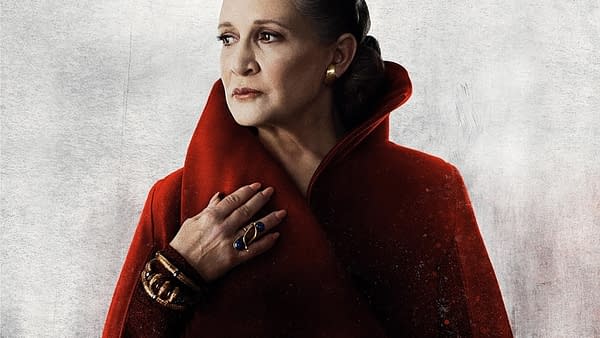 In the big announcement posted today on Star Wars.com was the information (along with a statement) about how J.J. Abrams will be including Fisher's Leia after the icon's passing in 2016. The production will use previously unreleased footage of Fisher from Star Wars: The Force Awakens in order to pull this off.
Abrams said:
"We desperately loved Carrie Fisher. Finding a truly satisfying conclusion to the Skywalker saga without her eluded us. We were never going to recast, or use a CG character. With the support and blessing from her daughter, Billie, we have found a way to honor Carrie's legacy and role as Leia in Episode IX by using unseen footage we shot together in Episode VII."
This, at least, will NOT be a broken promise on the side of Lucasfilm head Kathleen Kennedy, who previously vowed the ninth installment (and final chapter in the Skywalker Saga) would NOT use CGI to complete the arc of our favorite self-rescuing rebel princess as was used in Rogue One: A Star Wars Story.
We will let you know when any additional information is released about the production, which is set to hit theaters in December of 2019.