Chainmail Co-Author Jeff Perren In Need of Medical Help
By Christopher Helton All too often the co-author, or co-creator, of something big gets forgotten or dismissed, and the main voice gets much of the accolades and later attention. Not a lot of gamers, whether with tabletop RPGs or the computer variety, may know who Jeff Perren is, or realize the foundation that he helped create for their hobbies. Along with Gary Gygax, Perren created a set of miniatures rules called Chainmail that would later become the basis of a little game known as Dungeons & Dragons.
One of the first three games published by the Lake Geneva Tactical Studies Association, which would eventually, become TSR Games, the Chainmail miniatures game was the first commercially available miniatures game for fantasy settings. Chainmail was were we first saw now ubiquitous gaming concepts such as armor class, class levels, monsters and spells, Chainmail was the ground zero for so many concepts that gamers take for granted these days.
Now, like so many other creators in the hobbies that are a part of the lives of so many of us, Perren needs the help of those who have taken so much from what he has created. Perren's daughter has started a GoFundMe page to help fund a chairlift that will allow him to move out of the nursing home where he currently lives, and move in with family. The GoFundMe campaign is very close to funding, but it still needs help, and attention. Over at the ENWorld forums, this message was shared about the campaign:
To all our gaming friends: Jeff Perren, the co-author with Gary Gygax of the Chainmail war game in 1971 which would spawn, a few years later, the Dungeons & Dragons game we all know and love, needs our help.

His leg amputated, he now lives away from his family, in a nursing home, and you know how hard it can be on one's morale. Now his daughter, Victoria Ricks Perren-Cserep, has a plan to get him to live in her house, but since he is wheelchair-bound, this means making the house accessible, and this means a stair lift to start and make this workable.

This could mean a big change for Jeff Perren, and that would help greatly in all sorts of ways, psychologically, physically, you name it. Feeling good surrounded by your loved ones goes a long way towards living a good life. So please, consider pitching in, even a buck or two. Any amount matters.
Being a creator brings great joy, and hours upon hours of entertainment to others, but often it comes at the expense of not having a steady job or income, or being able to plan for your own future. Take a chance to help someone who helped created these hobbies that you enjoy so much.
Christopher Helton is a blogger, podcaster and tabletop RPG publisher who talks about games and other forms of geekery at the long-running Dorkland! blog. He is also the co-publisher at the ENnie Award winning Battlefield Press, Inc. You can find him on Twitter at @dorkland and on G+ at https://plus.google.com/+ChristopherHelton/ where he will talk your ear off about gaming and comics.
---
---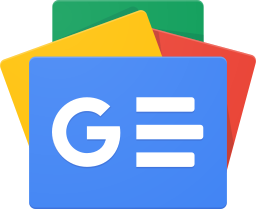 Stay up-to-date and support the site by following Bleeding Cool on Google News today!