Christopher McQuarrie Talks About the Ladies of 'Mission: Impossible – Fallout'
When it comes to the Mission: Impossible movies they have always been a bit of a sausage fest with one or two women at the most running around around. While that was the case in his first movie director Christopher McQuarrie was looking to change that in his second feature in the series.
He spoke to UPROXX about the various ladies of Mission: Impossible and the decision to bring back Michelle Monaghan's Julia after she's been largely absent from the series since the third entry.
Yes. Well, it started on Ghost Protocol. What happened was I came on board that movie about midway through production to help with the script – because these movies never start with a finished script. The thing that I noticed right away is there was exposition in the script that explained that Michelle Monaghan's character was dead. And I said to Tom and Brad Bird that this was like when they killed Newt in Alien 3. This had really bummed me out because she had gone through so much in Aliens. Now, Fincher was making a very different movie – a very bleak and scary movie, so that wasn't as much of an issue.

But this is Mission: Impossible! And we want to feel like order is restored at the end of these movies. And no matter how we restore order, this thing will be hanging over Ethan's head that he failed to save his wife. In the end, Mission: Impossible 3 was for naught. So I rewrote it so she was alive in the end and have that little exchange with one another. And Tom and I thought that was closure to that relationship because it gave you a happy ending – but no one perceived it that way. Tom was being asked wherever he went, "What happened to Julia? You can't be with Ilsa because you're with Julia." So I asked Tom, "What's the one thing you want to do with this movie?" And he said, "I keep getting asked about Julia and I want to tie up that story. I want to give the audience the closure they are looking for." One of the highlights for the series happened in the previous movie with Rebecca Ferguson's Isa Faust and it was an easy decision for McQuarrie to bring her back for the next entry. It was important, however, that she was her own character and not just a female version of Ethan but she also needed to be his equal.
With Rogue Nation, what became very clear to me was I wanted to have a woman who didn't answer to Ethan. I wanted a relationship with a woman who wasn't a subordinate, who wasn't a member of his team and kept him more off balance. A woman who challenged Ethan. … What happens is then she's not a woman, she's a man played by a woman. And that's not what I want. I hate when they write characters that way. It just feels very frustrating. It's undignified. It was very important to me she is her own character and has her own problems and that's where Ilsa came from. In this film, I laid them on top of each other and I've always been looking for a villain that poses a physical threat to Ethan. I haven't really seen that yet. And that's what drew me to Henry Cavill. Who better for him to fight than Superman? Let's use that baggage to our advantage. And the second thing, we never really get close to Ethan in any of the movies. People are always speculating as to what he's thinking, but we never really know. We never truly know. So I'm going to start this movie in such a way that you do know. And the audience is then in on secrets Ethan never tells anyone.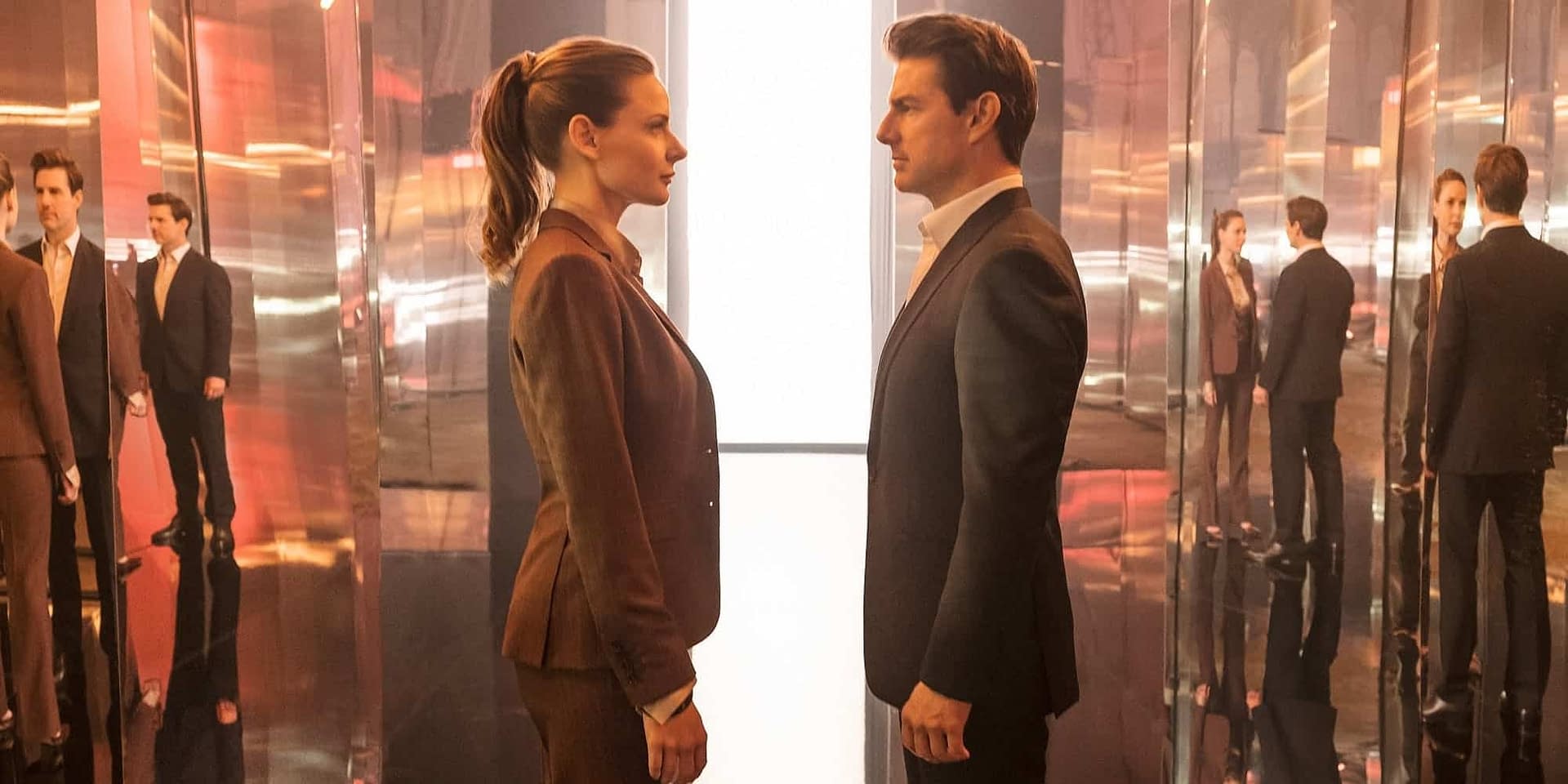 McQuarrie went on to praise Ferguson who wasn't a very known actor at the time of the release of Mission: Impossible – Rogue Nation but whose career has really kicked off since taking on the role.
Oh my God. Well, Rebecca Ferguson is such a rare find. You don't go looking for another. And you don't take for granted you're going to find another. She's such a rare mix of strength and empathy and vulnerability. So I had to have her back. I just had to. And there was unfinished stuff there. It was not resolved in the way a Bond girl relationship is resolved: they never see each other again; those are the rules of Bond. It was a big debate Tom and I had right up until the end of how they would say goodbye and what their relationship would be. Tom very much wanted a romance there and I came to work that day on her last day and said, "I'm just not feeling it. I'm not feeling this is earned. When we try to make something emotional we are reaching." And without our knowing it, that was the birth of Fallout. And the end result, which I am so thrilled with: there are not four women in this film, there are five.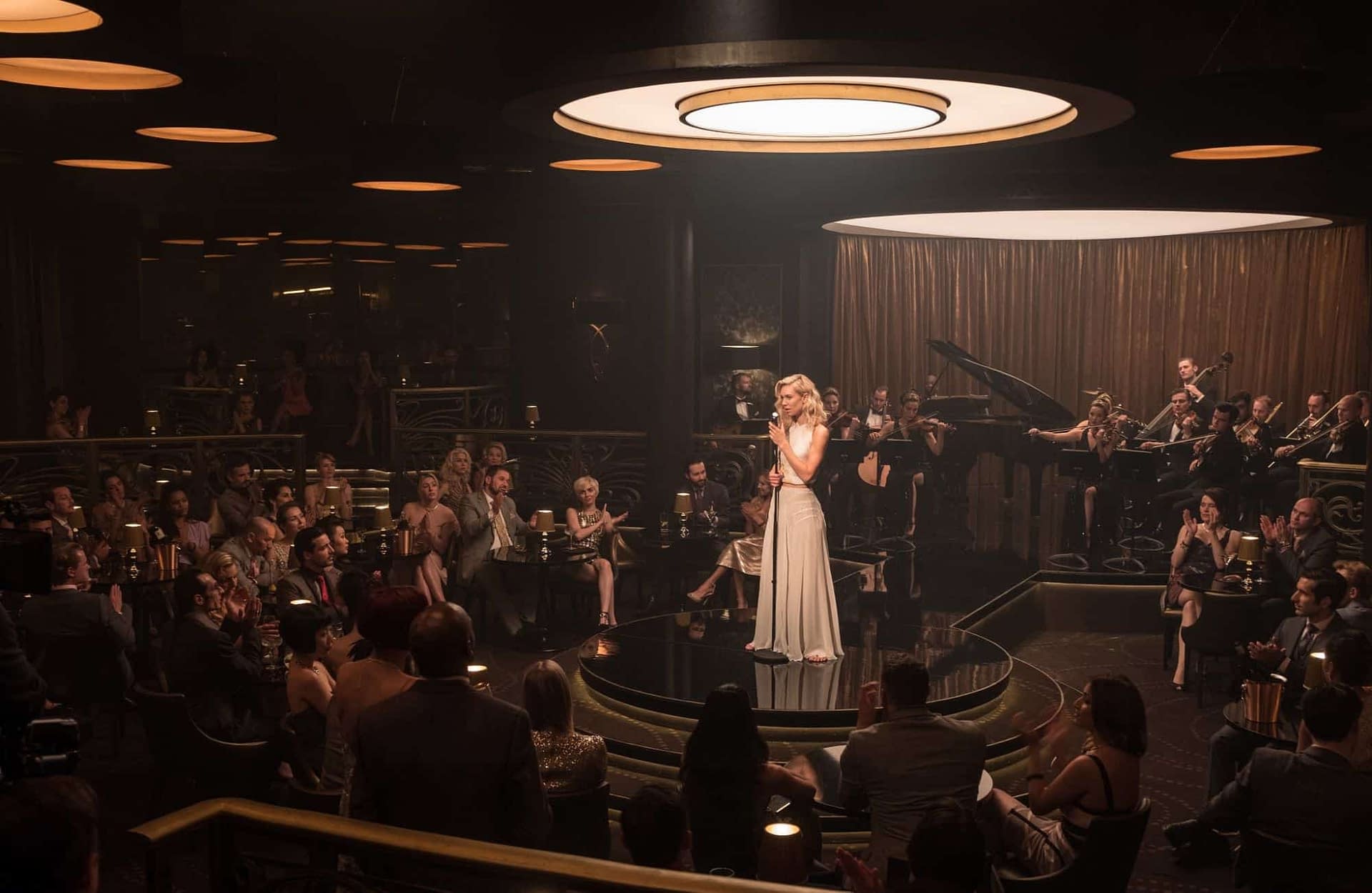 One of the deep cuts in the film is something fans might not have caught onto. According to McQuarrie and a speech that is given in the movie Vanessa Kirby's White Widow is the granddaughter of Vanessa Redgrave's Max from the first film.
Well, it's funny. It's something Vanessa and I toyed with when we were first discussing the character. It was going to be an inside joke with us. And I needed more dialogue in that scene when Tom walks in the room; I needed more off-camera dialogue from Vanessa. I was just writing a speech about her charity and thought, "Well, this is boring." And I was like, wow, if anyone is paying attention, I'm going to give them this. I did that very much at the last minute. We did that in post.
It's a neat little thing that fans of the movies would notice but it's not so in your face that someone unfamiliar with the material would get distracted or feel like they were missing out. That is the best way to do callbacks to previous movies. The various female characters really helped elevate Mission: Impossible – Fallout from a good action movie to a great one and we can hope most of them decide to return should they decide to do another entry in the series.
Summary: Ethan Hunt and his IMF team, along with some familiar allies, race against time after a mission gone wrong.
Mission: Impossible – Fallout is directed by Christoper McQuarrie, stars Tom Cruise, Simon Pegg, Rebecca Ferguson, Henry Cavill, Vanessa Kirby, Alec Baldwin, Angela Bassett, and hit theaters on July 27th 2018.