"Chronicles of Narina" Netflix Adaptations Tap Matthew Aldrich to Steer the Ship
Chronicles of Narnia, the fantasy series of novels be C.S. Lewis, is coming to Netflix. No, not the films that they already made. Netflix has hired Coco co-writer Matthew Aldrich to shepherd a new series and set of films based on the books. The streaming giant struck a multi-year deal with C.S. Lewis Media for the rights late last year, and have now found their man to oversee it all in Aldrich. Coco of course was a huge hit for Pixar and Disney, grossing over $800 million dollars at the global box office and winning the Academy Award for Best Animated Feature, as well as making most audiences cry their eyes out at how gorgeous it was.
Chronicles of Narnia on Netflix as Both a Series and Films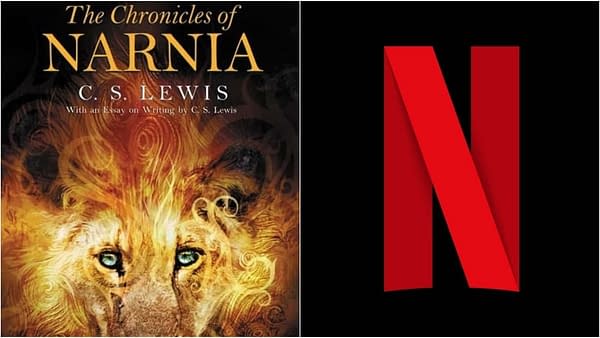 The plan seems to be for there to be long-form series and feature length films set in the world of Narina, although no decision has been made how they will all fit together. We of course have gotten quite a few adaptations of the source material over they years, with Walden Media's three films being the most prevalent. Two of those films- The Lion, The Witch, and The Wardrobe and Price Caspian, were overseen by Disney, while the third, The Voyage of the Dawn Treader, was released by Fox. They all opened to mixed reviews, with L,W,W being the biggest success both critically and commercially. By the time Dawn Treader hit theaters in 2010, nobody really seemed to care anymore. Now, Netflix is hoping a decade has wiped people's mind clean and they can start fresh. No word on casting, directors, writers, or even a ballpark for a debut date have been given, but this late in the year I am guessing no earlier than late 2020 for the start of the next trip to Narnia.
All of a sudden, sweeping fantasy epics are all the rage. Hmm, I wonder why that is…