CinemaCon is happening as we speak in Las Vegas, and during the Universal Pictures presentation, the crowd was treated to the first full-length trailer for the upcoming Focus Features Downton Abbey film.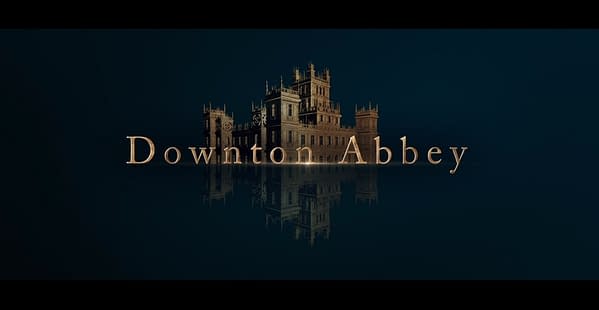 While trailers from the event usually aren't released, or at the very least aren't publicly released until well after the event, a simple perusal of Twitter will glean us some information about what was shown.
Namely- a ROYAL VISIT TO DOWNTON!
You can read some of the reactions via Twitter below, and THR's writeup here.
"Welcome to a new era. We've been expecting you." First full trailer for #DowntonAbbey debuted and it is sure to delight the fans who've been waiting for this film for a good while. #CinemaCon pic.twitter.com/AjXOUMcUV9

— Erik Davis (@ErikDavis) April 3, 2019
Focus Features showed the first full trailer for the #DowntonAbbey which features a royal visit and all your favorite players. #CinemaCon pic.twitter.com/8q69TMTiqK

— Fandango (@Fandango) April 3, 2019
The movie is about the King and Queen coming to Downton Abbey and all the drama that ensues!!!!!!!! I will watch all of this!!!!!!! #CinemaCon

— Devan Coggan (@devancoggan) April 3, 2019
#DowntonAbbey trailer looks like it checks all the blocks for fans of the show. I've never seen a frame of it, so I'm the worst person to tell you if it looks up to snuff or not, but my girlfriend was clapping and cheering and possibly crying, so take that FWIW. #CinemaCon

— JoBlo.com (@joblocom) April 3, 2019
So we finally know what the Downton Abbey movie is about…it's about the King and Queen of England coming to visit Downton. Mary asks Carson to come back and help. Fans will freak out with all the little winks and nods in the trailer. I know I did. #CinemaCon

— Germain Lussier (@GermainLussier) April 3, 2019
We know the majority of the principal cast are returning for the Downton Abbey film, including Hugh Bonneville, Laura Carmichael, Jim Carter, Brendan Coyle, Michelle Dockery, Kevin Doyle, Joanne Froggatt, Matthew Goode, Harry Hadden-Paton, Robert James-Collier, Allen Leech, Phyllis Logan, Elizabeth McGovern, Sophie McShera, Lesley Nicol, Penelope Wilton, and Dame Maggie Smith.
Newcomers to the house of Gratham include Imelda Staunton, Geraldine James, Simon Jones, David Haig, Tuppence Middleton, Kate Phillips, and Stephen Campbell Moore.

Downton Abbey is set to hit theaters on September 20th, 2019. We'll let you know as soon as the trailer hits.
Enjoyed this article? Share it!