Claire Foy Talks a Different Lisbeth Salander for 'Girl in the Spider's Web'
Golden Globe-winning actress Claire Foy is going from The Crown to The Girl in the Spider's Web. Kind of a drastic change for anyone, not just someone who's spent two seasons of a hit Netflix series playing one the most iconic royals in the world.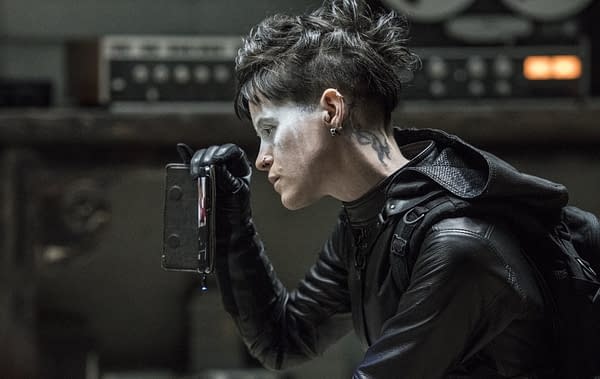 Foy comes to the character of Lisbeth Salander in the second American adaptation of the Swedish film series based on a book series by Stieg Larsson. Following along so far? The Girl in the Spider's Web will be directed by Fede Alvarez, who previously directed surprise horror film Don't Breathe.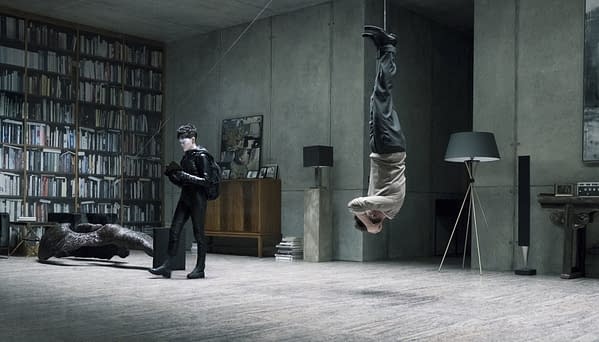 In a recent interview with Collider, Foy spoke about taking over the role after previous performances of the character by Noomi Rapace and Rooney Mara.
Collider: This Lisbeth is way different from the one in the previous movies. How do you approach that, you are talking a lot about in books but I meant in previous movies. Obviously, you saw them, I guess, but the whole purpose is to do something different here?

Foy: No, I think this is character and this story has been told before, I think our version of this film is obviously the fourth book, so you sort of have a little bit more leeway in the fact that it is a different story. You're not telling the story which was, especially the first book, which was the story of the murder and the thriller element of it, which was trying to find out and the investigation and those things. We're not retelling that story, obviously, because everyone's seen it and they'd go, "We know the ending!"

But I think by virtue of someone else playing a part, it's always different, as story is always different. I don't think we have attempted or tried to make it different, because I think if you try and do that then the audience will just see straight through the fact that you're like, "Look, guys, we're trying something crazy here." I don't think you can- you have to accept the world that you're living in and I think people do that with this character. They are immediately drawn to her and her circumstance and what she's going through as opposed to anything outside of her.

I think the Swedish versions were incredible, I think the David Fincher version was amazing, and I think Rooney and Noomi are amazing. It's just I'm doing it this time, which is weird for me, but so many things about it haven't felt weird, which I find encouraging. I think that Fede is incredible, I think he is genius. I think Pedro, the DP, is genius, and I think it's exciting for that reason, it's a really exciting combo.
The Girl in the Spider's Web is set to hit theaters on November 9th, 2018.