'Dune': Rebecca Ferguson Talks "Calm Empowerment" of Bene Gesserit
Things are moving faster than a Spacing Guild highliner over at Legendary Pictures for Denis Villeneuve's upcoming adaptation of Frank Herbert's seminal science fiction work, Dune. Some of the main cast has been assembled to head to Arrakis; minus some pretty big roles- Duke Leto Atreides, Stilgar, Chani, the rest of the Atreides household, the Mentants, etc.- you get the idea.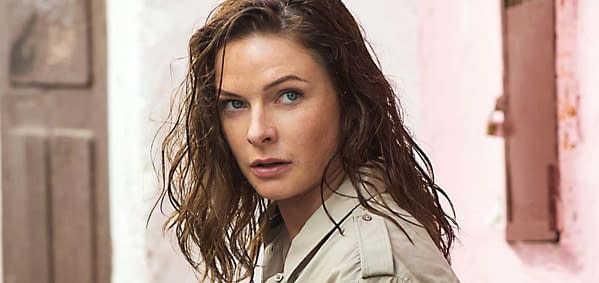 One of the casting choices we were most interested in this time round was who would be playing the Lady Jessica, concubine of Duke Leto and mother of Paul Atreides. Paul will be played by 2-time Oscar nominee Timothèe Chalamet (age 23), and Mission: Impossible- Rogue Nation star Rebecca Ferguson (age 35) will be playing Jessica, Bene Gesserit.
We mention the ages, because it's a little odd, right? Just a bit? Once we find out who's playing Leto maybe it'll make more sense, as it is noted in the book that the Duke is notably older than Jessica (although Paul is supposed to be around 14).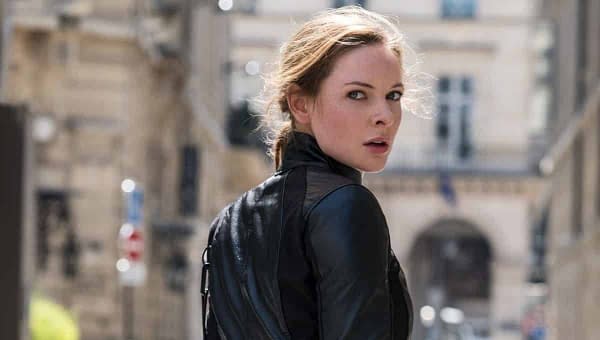 ANYHOW- in a recent interview with The Hollywood Reporter, Ferguson spoke a bit about what she's doing to prepare for the role, her mother's reaction to additional Dune casting announcements, and what the filming timeline is looking like:
The Hollywood Reporter: I have to ask you about Denis Villeneuve's Dune, which keeps adding to its impressive cast (e.g. Charlotte Rampling, Stellan Skarsgard).

Rebecca Ferguson: I know! I find out when it gets released. My mother called me the other day and said, "Charlotte Rampling signed on!" and I went, "Really!?"

THR: Are you still shooting in March? Are you mostly relying on the novels to prepare versus watching other actors' interpretations of Lady Jessica?

Ferguson: I would never watch anyone's interpretation of Jessica. Obviously, I did watch David Lynch's Dune back in the day, and Jessica comes with characteristic traits. So, you can't mess around with it. There's a calm empowerment to being the Bene Gesserit [a powerful and ancient order of women in the Dune universe] that she is. I'm reading the book; I've read it. I have the script and Denis' ideas so I feel like I have so much to work with already. So, I'll just rock it as it comes I think. I'm flying over next week for a costume fitting which will be really exciting.
Our imagination is alight with ideas of what that costuming fitting is going to be like *hearteyes*.
We are delighted to hear Ferguson talk about the role of Jessica with such reverence, as huge fans of the book series, this gives us lots of hope for a strong performance.
Dune is [theoretically] going to start filming within the new few months. We'll of course let you know as soon as we hear anything new about casting.