Cloverfield Director Shares Steven Spielberg's Response to the Film
Cloverfield and The Batman director Matt Reeves recently shared Steven Spielberg's reaction to the 2008 found-footage film.
---
It's hard to believe that it's been 15 years since the theatrical release of the smash-hit flick Cloverfield, becoming a profitable found-footage installment, an influential monster movie, and even an important reminder of how imperative the use of mystery can be to the overall reception of powerful cinematic visions. Fortunately, a Cloverfield 2 is said to be in the works, meaning that the pressure is officially on to maintain the rather high bar that the first Cloverfield managed to set.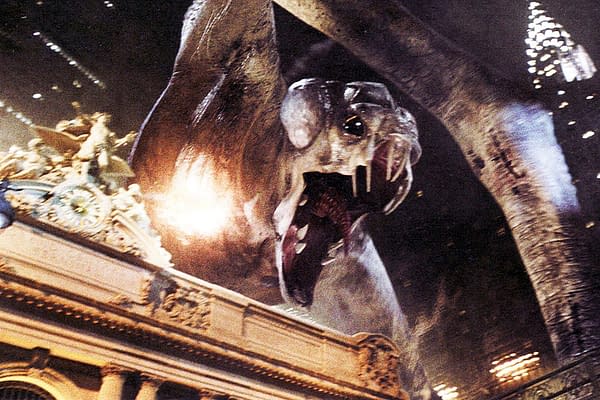 In celebration of the film's anniversary and recent re-release of a new limited edition (and remastered) Blu-ray, the film's director Matt Reeves (The Batman), spoke to Coming Soon to discuss the movie and the response he received from renowned director Steven Speilberg.
The Horror Genre Meets a Monster Movie in Cloverfield
Reeves tells the publication, "Bryan Burk called me from the set of Star Trek, where [Spielberg] was sitting down with J.J. and the writers and Bryan, and he was saying, 'Oh hey, where's the director of Cloverfield? I want to talk to him.' So Bryan was like, 'You better come over to Paramount right now. Spielberg is asking where you are.' I was like, 'Oh! Okay!' So I went over there, and I'm just sitting there, and then he turned to me, and after he was talking, he was giving them a lot of input on the script and stuff, and he was really lovely. Then he turned to me, he goes, 'Wait, so you directed Cloverfield?' And I said, 'Yeah.' He goes, 'You scared the hell out of me.'"
Reeves then reiterates that it was a definite highlight for the filmmaker, explaining, "I was like, 'Oh.' That was awesome. There was no higher compliment I could get than that. I scared Steven Spielberg. That was cool." Obviously, one would assume it's generally not too easy to impress Speilberg, but considering a follow-up is on the way, the film was enough to impress more than the director alone. Sign us up for the sequel, Paramount! We're ready!
Are you excited about the prospect of Cloverfield 2?