Cody Rhodes On ROH Final Battle, Arrow, Inhumans, And Why Cyclops Is Better Than Wolverine Friday, December 2nd, at the legendary Hammerstein Ballroom in New York City, 31-year-old pro wrestling star Cody Rhodes will make his first-time-ever debut in Ring of Honor, at the Final Battle pay-per-view event.
Earlier this year, Rhodes left WWE, where he'd wrestled since 2006, and has been making the rounds on the thriving indie wrestling circuit, but a stint in Ring of Honor – the second largest wrestling promotion in the United States, and one of the most prestigious wrestling promotions in the world – is something else entirely. What does a veteran like Cody Rhodes do to prepare for a debut like this?
"A lot of what I do every day, really," Rhodes told Bleeding Cool in an interview Monday. "I grew up kind of eat, sleep, drink wrestling. It's all I've talked about since I was able to form a cognitive thought. This week, we ended up lining it up so I'm actually coming right from What Culture Pro Wrestling in the United Kingdom to arrive Thursday, and Final Battle is Friday. So what I'm doing is staying busy."
When Rhodes says he's staying busy, he means it. Just this past weekend, he won the Global Force Wrestling Nex-Gen Championship, and by the time he gets to Final Battle on Friday, he'll already have defended it twice – once at an event for Prairie Wrestling Alliance in Edmonton, and a second time in the U.K. against El Ligero at an event for WCPW. For Rhodes, holding the GFW championship is a chance to bring prestige to the belt. "Sometimes the title makes the man. Sometimes the man makes the title."
"I think I have the opportunity to put that title in some spots that, if people didn't know [Global Force Wrestling], now they know," he told Bleeding Cool of the promotion, which doesn't currently have its own home. That could change in the future, however, as Rhodes says that founder Jeff Jarrett, a fellow multi-generation wrestler who started the promotion in 2014, has "some really cool secret stuff as far as television is concerned that he's getting ready to lay out for fans who have been waiting for an announcement."
Despite being a fighting champion with a decade of experience and a pedigree like none other – Rhodes is the son of the late Dusty Rhodes, one of wrestling's all-time greats – he's never been someplace like Ring of Honor. Luckily, he's kept in touch with some of his WWE friends who are also Ring of Honor Alumni, like Cesaro, Kevin Owens, and Daniel Bryan. They've offered him encouragement and given him some idea of what to expect, but for Rhodes, "This to me is the biggest night of my career. I've been at Wrestlemanias, but there isn't a bigger thing for me at the current point in my career, especially after what we've been through this past year."
Friday night will be another first for Cody Rhodes, as it's the first time he steps into the ring with Jay Lethal, a former Ring of Honor World Champion and fifteen year veteran who's won eleven championships between Ring of Honor and TNA, another large American wrestling promotion. "A performer of his level, a competitor of that magnitude, you'd think we would've crossed paths already but we haven't," Rhodes, who's been wrestling for WWE since he was 19, explained. "Jay lethal should have been on a list all by himself of guys I wanted to get in there with for the first time." Rhodes is referring to a list he posted to Twitter earlier this year of the wrestlers he wanted to face and the things he wanted to do after leaving WWE. Several of those names are on Friday's card, including Adam Cole, Dalton Castle, and The Young Bucks. But Rhodes' opponent, Jay Lethal, isn't one of them.
"I actually got a bunch of flack for that," Rhodes admitted. "There were several guys that weren't on it that people were like, 'How is this guy not on it?' [Jay Lethal] was one in particular that I saw a ton of feedback about. 'How come Jay Lethal isn't on the list?' And I didn't really have a true answer. I couldn't write down every single person, but he is someone that I absolutely wanted to mix it up with. So in my mind he's on the list. I know that doesn't mean the same to him."
Despite the oversight, Friday's debut means everything to Rhodes. "In wrestling, you have a lot of matches, and you'll have less moments, but the moments are the things that really matter," he told us. "It is a moment for me to be in Hammerstein Ballroom and to be under the Ring of Honor banner, because that's not something I ever predicted. I thought I was gonna be WWE until the day I packed my boots away. Now, looking at it – the places you'll go, the people you'll meet, the things you'll do – I'm so glad that I'm able to be part of Ring of Honor and add that to my body of work."
While Final Battle may feature a match of a lifetime, it's only the beginning of Rhodes' plans for Ring of Honor. Rhodes is "making a bit of a longer term commitment" to the company, telling Bleeding Cool, "Ring of Honor is very good at what they do. If you were to walk into a WWE locker room now, you'd see guys watching Ring of Honor, YouTubing Ring of Honor stuff. That's something that I was a fan of throughout my WWE run, especially because I rode with a group that were all Ring of Honor guys. So it was a no brainer for me to say 'more than one show.'"
Rhodes just finished up a stint with TNA as well, and though he has no more contracted dates the for the time being, when the time comes to return, he tells us he's "all about" returning. "I had a great experience there. My wife Brandi is still there. I had a shorter term arrangement originally because I just wasn't sure, but after having the experience that we had, I'll definitely be back."
In TNA, Rhodes was billed as simply "Cody," due to rights issues between he and WWE with the name "Cody Rhodes." Rhodes tells us this will be the case in Ring of Honor as well, though he also says that people think the name issue is "more controversial than it really is."
"It's just a matter of freeing it up, and I think both parties eventually are eventually gonna come to a nice conclusion," Rhodes said of the famous last name with decades of history in professional wrestling. "There's no anger on their end about it. It's just stuff that's gonna take a little time, and as of right now, I don't mind just being Cody. I don't think I've really hit Madonna status yet, but I'm doing my best." Part of Cody Rhodes' journey toward Madonna-like status involves glory outside the ring, in Hollywood. Rhodes guest-starred on an episode of CW television show Arrow earlier this season, following a long-running wrestling rivalry with the show's star, Stephen Amell. There's a "good chance" Rhodes could return to the show, or elsewhere in the DC TV Universe, in the future.
"I would love to," Rhodes said when asked about a potential return. "There's no concrete plans right now. I heard something might be brewing for a future season. What [DC TV producer] Greg Berlanti has done is amazing – he's made four distinct universes, I think there's about to be a fifth – with bringing DC to television. I would love to be part of the Arrowverse, Star City, again as Derek Sampson, or even part of something like Legends of Tomorrow. I'm a lifelong comic book reader, and they were very excited about the episode and how it turned out, as was I, so I would say there's a good chance."
A lifelong comics reader? Rhodes would fit right in here at Bleeding Cool!
"I just got a new Trinity issue," he said when asked about his current reading habits. "My good friend Aubrey Sitterson just released that first G.I. Joe Revolution book. I keep up. Mainly on digital. I was just in Golden Apple Comics the other day, trying to catch myself up with the new Dark Knight and all that stuff. I do my best."
Rhodes understands the types of struggles comic book readers face, which are almost as tough as competing in the ring. Well, okay, not really. But it's still hard to keep up with everything. "I'm a little bit behind on the major crossovers," he admitted, "which is a big problem, because you're missing a lot of what's going on. But I always read. I always read the same stuff too. I'm a huge Batman reader, and that's everything Batman – everything that's in canon, to Elseworlds stuff. That's always been kind of my wheelhouse. To get me off the traditional superhero DC clique is pretty tough."
But Rhodes is a fan of Marvel as well. He's been featured in Marvel's "Fightin' Fanboys" series of profiles, where he revealed a love for characters like Cyclops and the Inhumans. In fact, Rhodes names Inhumans leader Black Bolt as "one of the best characters in all comics. The idea that a simple, spoken word could blow a room up is just… I dig everything that is Black Bolt."
Could that be a hint about a future Hollywood role? Marvel is, after all, making an Inhumans TV show, set to debut next year.
"I will fully disclose that I have been actively pursuing a couple of roles, that being one," Rhodes said when asked if ABC knew he was available. "I now have uprooted, moved to LA, to look into acting more, especially after the Arrow episode. So that would mean the world to me if that were to happen. And we're actively looking into it. I'm all about it." As fellow Cyclops fans here at Bleeding Cool, we share a common enemy with Rhodes: the mutant known as Wolverine. Commiserating with us on the subject (okay, we may have goaded him into it), Rhodes had some strong words for the runt: "I don't understand why we celebrate a man who didn't get the girl, and essentially just kind of complained about it, continued to try and just mow Cyclops' lawn, and we celebrate him. Plus he's really short. That's not a knock on all short people, but Wolverine's got a lot of things going against him, and we act like he's better than Cyclops."
"Hugh Jackman Wolverine is pretty special," Rhodes added, "but I'm just talking from the pages." Of course, that goes without saying. Everyone loves Hugh Jackman.
Come Friday, however, it's not about Arrow, or comics, or who who ultimately belongs with Jean Grey (it's Cyclops though)
On Friday, at Final Battle, it's about Jay Lethal, Ring of Honor, and pro wrestling, a business Rhodes grew up immersed in. We asked Rhodes what he thinks of the way things have changed since then. While the inner workings of the wrestling business were once a closely guarded secret, today, 150,000 people belong to a subreddit that discusses its backstage happenings on a daily basis, amongst hundreds of other sites and forums dedicated to the sport.
"To each his own," Rhodes replied. "I once read an article on me that was like, I'm a purist to a fault. I disagree. I think you can talk about the backstage elements, you can talk about what you think you knew was gonna happen or what should have happened, but the only people that ever actually know what's going on – because it's happening live most of the time, right in front of you – are the ones in the ring. For me as a fan, I tend to watch. It's no different from, I'm a die-hard Star Wars fan, and you won't catch me looking at any set photos. You won't catch me reading a review that has spoilers in it before I go see the thing. I still like to sit down and make my own decision."
That being said, Rhodes doesn't have a problem with internet smarks, the term used to describe people who follow wrestling as much for the behind-the-scenes gossip and critical analysis as for the entertainment value.
"I think pro wrestling has now carved out several audiences," Rhodes explained. "There's a side of it that's really inside and really critical, but it's good for them now too, because they're welcomed just as much as the eight year old kid who's coming just to boo somebody, cheer somebody, jump up out of seat, buy some t-shirts. In wrestling… There's no wrong way to be a fan in wrestling. There isn't."
So maybe there's some hope for some of our comics gossip loving readers who have somehow resisted pro wrestling's recent pop culture surge, and Ring of Honor's Final Battle might be a great "jumping on point," as we like to say in the comics biz. To that end, we asked Rhodes to explain how Ring of Honor differs from the way casual fans and non-fans might view mainstream pro wrestling.
"That's a great question," he answered. "I think a lot of times people get angry when wrestling is described as 'sports entertainment.' If I were to describe pro wrestling as sports entertainment, I would say that Ring of Honor tends to skew more towards the sports side, if that makes any sense."
"If you watch Monday Night Raw or Smackdown, that's almost like an advertisement for the matches that you'll see on [WWE's] live events," Rhodes elaborated, "whereas with Ring of Honor, for traditional wrestling fans, you're getting the matches. To each his own. For me personally, that's the wrestling I grew up on. The matches. Ones with true wins, true losses, and more sports than sports entertainment."
Will it be a true win or a true loss on Cody Rhodes' record when he faces off against Jay Lethal this Friday? We'll be watching to find out, and we encourage you to as well. Attractive physical specimens engaging in epic battles featuring amazing feats of strength and skill? Surely comic book fans can see the appeal. If you're a WWE fan and you haven't ventured outside that company's admittedly wide breadth of offerings, there's no time better than this Friday to look outside your comfort zone.
If it's your first time ordering a Ring of Honor PPV, there are a ton of ways to watch Final Battle. It's available on PPV on all cable and satellite providers, and can also be viewed on the Fite TV app. For our internet savvy readers, Final Battle can be purchased and streamed online from ROHWrestling.com for $34.95. The show kicks off at 9PM, and wrestling PPVs usually run for two and a half to three hours, which is actually a better deal, talking pure entertainment hours for your dollar, than most comic books.
To keep up with Cody Rhodes, follow him on Twitter, where Rhodes posts updates about everything he's doing. ---
---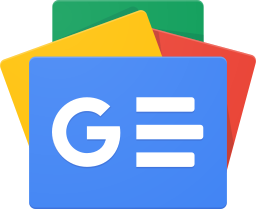 Stay up-to-date and support the site by following Bleeding Cool on Google News today!