It turns out making something as poorly received The Book of Henry isn't enough to get you blacklisted by all of Hollywood. After Colin Trevorrow was let go from Star Wars: Episode IX, people were wondering what kind of career he was going to have going forward. Well, it appears that Jurassic World is taking a page from Star Wars handbook and rounding out their trilogy with the safe option. As J.J. Abrams returns to Episode IX, according to Entertainment Weekly and confirmed by Steven Spielberg, Trevorrow is returning to direct Jurassic World 3.
"Colin Trevorrow is going write and direct the third Jurassic World story," executive producer Steven Spielberg says. Spielberg will also return as an executive producer on the third World.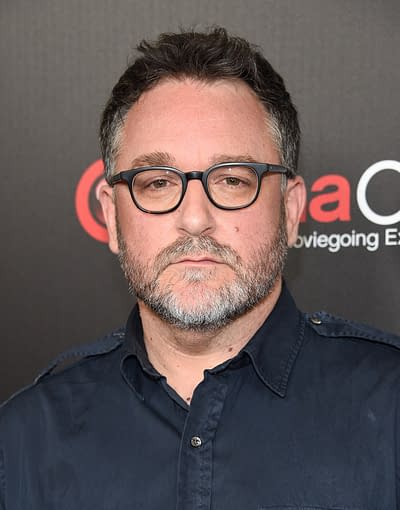 Emily Carmichael, who just helped write Pacific Rim Uprising, will return to work with Trevorrow again. The movie is set for a June 11th, 2021 release date.
Summary: When the island's dormant volcano begins roaring to life, Owen and Claire mount a campaign to rescue the remaining dinosaurs from this extinction-level event.
Jurassic World: Fallen Kingdom, directed by J.A. Bayona, stars Jeff Goldblum, Chris Pratt, Bryce Dallas Howard, Toby Jones, James Cromwell, Ted Levine, Geraldine Chaplin, Rafe Spall, B.D. Wong, and Justice Smith. It will be released on June 22nd.
Enjoyed this article? Share it!