Posted in: Fox, Movies | Tagged: deadpool 2, film, fox
---
Comic Fans Will Be Happy With The Chemistry Between Deadpool And Cable In Deadpool 2
Deadpool 2 is bringing in Cable, played by Josh Brolin, and the relationship between Cable and Deadpool is a favorite among fans. The first Deadpool movie got a lot right, but director David Leitch spoke to CBR to assure fans that the relationship they love will be present and accounted for.
First, Leitch was asked about the success of the first movie making it that much easier for investors to trust them with the sequel and push boundaries.
The success of the first film has given us license to explore opening up the world and actually being more provocative. That's what people are going to expect. They did such an incredible job with the first film — I'm such a huge fan, that it's exciting to get to play in that sandbox. The fun thing about Deadpool is, there are no rules. Look at the comic book series. There aren't any rules. We break them! That's what is fun. He also spoke about what makes Cable such a good straight man to Deadpool's anarchic sense of humor and comedy. He also assured fans that the chemistry that Brolin and Ryan Reynolds have is spot on.
Cable has a really interesting and complex backstory. Obviously, no film could ever encapsulate the entire backstory, so I think we'll find the first introduction is about who this character is. When you look at the Cable and Deadpool comic book series, you see how there is banter between them. Whether they are on opposite sides or not, they are definitely formidable to each other. One is frustrating to the other. The chemistry between Ryan Reynolds and Josh Brolin is amazing. It's not unlike what you see in the Cable and Deadpool series.
Finally, Leitch talks about the difference in fighting styles between the two characters when it comes to the action scenes. Deadpool has his own sensibility. He obviously has his own lack of regard for his safety, basically because he can. I would say even the way he's been portrayed in the Deadpool Universe on film — the one Ryan [Reynolds] and the team created — it's more about his disregard for the rules that makes his action fun.
The first Deadpool movie worked because it was made by a bunch of people with a ton of love for the source material without any studio interference. Now that they've proven they can make a stupid amount of money off of this character 20th Century Fox is going to let them do whatever they want. It's going to be awesome.
Deadpool 2, directed by David Leitch, stars Ryan Reynolds, Morena Baccarin, T.J. Miller, Josh Brolin, Brianna Hildebrand, and Zazie Beetz. It will be released on June 1st, 2018.
---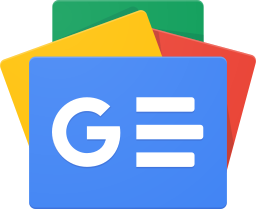 Stay up-to-date and support the site by following Bleeding Cool on Google News today!