A third trailer for the upcoming M. Night Shyamalan's film Glass has made it's way to the interwebs.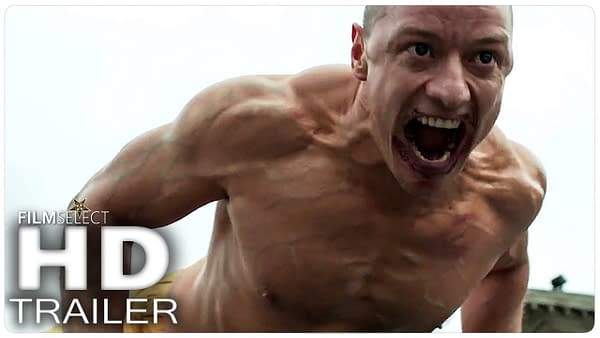 In this particular teaser/trailer (we're not sure which, as it's short but not SO SHORT as to not be a trailer-trailer), Sarah Paulson's character Dr. Staple telling her three patients to "convince me", as to the existence of super heroes.
https://youtu.be/TqB-gBBXZIw
There is also a shot of Anya Taylor-Joy's character from Split, paging through a comic book, just in case you didn't catch the super hero element to this film.
Bruce Willis is back as his character from Unbreakable David Dunn, James McAvoy as The Beast from Split, and Samuel L. Jackson as Mr. Glass.
Glass set to hit theaters on January 18th 2019.
Enjoyed this article? Share it!