Filming is underway right now in Budapest on the upcoming Legendary Pictures and Warner Bros. Pictures film, Dune. Based on the seminal literary work of the same name by Frank Herbert, this live-action retelling of the story of Arrakis is much anticipated by fans all over the world.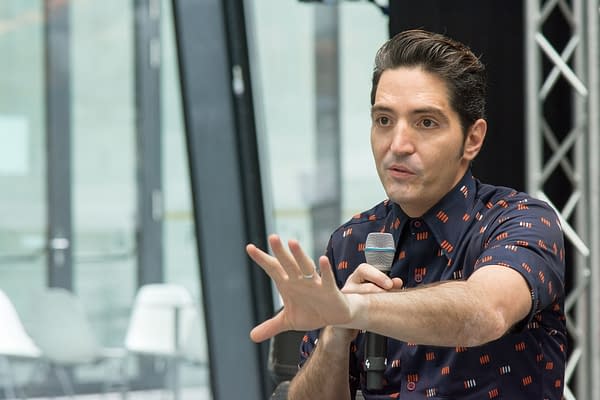 We were pretty tickled when actor David Dastmalchian was announced as playing the role of twisted mentat Piter De Vries in Denis Villeneuve's upcoming film, a role originally played by Brad Dourf in David Lynch's 1984 film.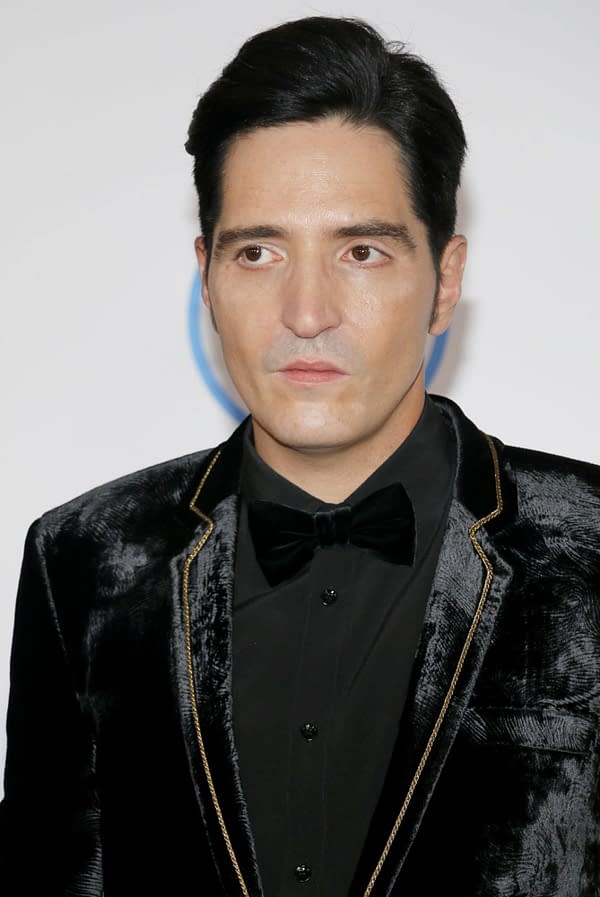 Obviously, Dune isn't the only project Dastmalchian chats about while stopping by The Hollywood Reporter- he also touches on All Things Below, a film he wrote and co-stars with fellow Marvel Cinematic Universe alum Karen Gillan. He reveals what it was like auditioning for Christopher Nolan to appear in The Dark Knight, and confirms his role of Polka-Dot Man in James Gunn's upcoming film The Suicide Squad for WB, too.
But, DUNE!
"I'm playing Piter De Vries, who is a sadistic human computer who is so driven by an intention that is quite different than any other character I've gotten to play before….it's crazy, man. Yeah. And Denis….he's a genius. He's our generation's Stanley Kubrick.
This is Denis's interpretation of the Frank Herbert novel Dune, which is just an incredible book. The thing about Dune is- it's brilliant sci-fi, character development, the twists and plot turns, the themes and some of the big ideas in it are really fascinating to me as a reader and an audience member. But one of the things that always kind of blew my mind about it is that Herbert would write his characters in every sort of situation from not just one or two levels of perspective, but sometimes three or four levels. He really turned ever reaction inside out. Every character has so many levels. There's no 100% good guy or 100% bad guy, it's a muddy world. It's a philosophically challenging world, all wrapped up in this incredible space adventure."
Two-time Oscar nominee Timothée Chalamet will star as Paul Atreides, Rebecca Ferguson as Lady Jessica Atreides, Oscar Isaac as Duke Leto Atreides, Josh Brolin as Gurney Halleck, Stellan Skarsgård as Baron Harkonnen, Zendeya as Chani, Jason Momoa as Duncan Idaho, Javier Bardem as Stilgar, Charlotte Rampling as Reverend Mother Gaius Helen Mohiam, David Dastmcalchian as Piter De Vries, Chang Chen as Dr. Yueh, and Dave Bautista as The Beast Raban Harkonnen. Hans Zimmer will be composing the score.
Set on the planet Arrakis, we find ourselves exploring the story of two warring galactic royal families House Atreides and House Harkonnen. When Duke Leto Atreides is assassinated, his son Paul and wife Lady Jessica escape only to be adopted by the Fremen, who becomes Paul's personal army against the Harkonnen as he develops powers from the spice, a substance that extends life and powers interstellar travel. A tangled web of royal intrigue is revealed with the Emperor and other cosmic powers pulling the strings while attempting to erase house Atreides.
Dune is set to hit theaters on November 20th, 2020.
Shai Hulud.
Enjoyed this article? Share it!