Daily 'Dune': Simon Goinard Designed 2 Different Sandworms
Filming is underway in Jordan currently on Warner Bros. Pictures and Legendary's upcoming Dune adaptation from director Denis Villeneuve. We may not know much about how things are going to look for this new film version of Frank Herbert's seminal science fiction story, but, we have an idea of the possibilities from concept artist Simon Goinard.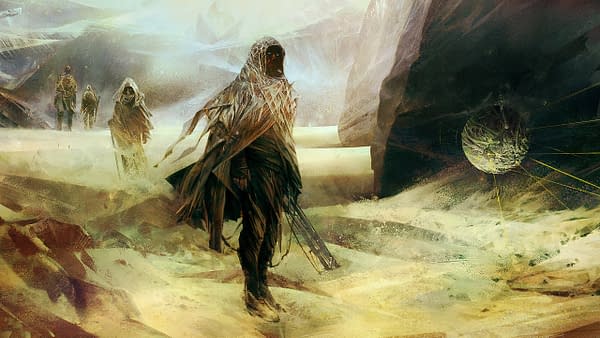 Goinard has some of >this< writer's favorite pieces of Dune-inspired artwork, and in a recent chat with Denver Harrington, he spoke a bit about where his mind is at for the new film (which Goinard is NOT officially working on, by the way, as Denver clarified to us in an email after publishing this piece).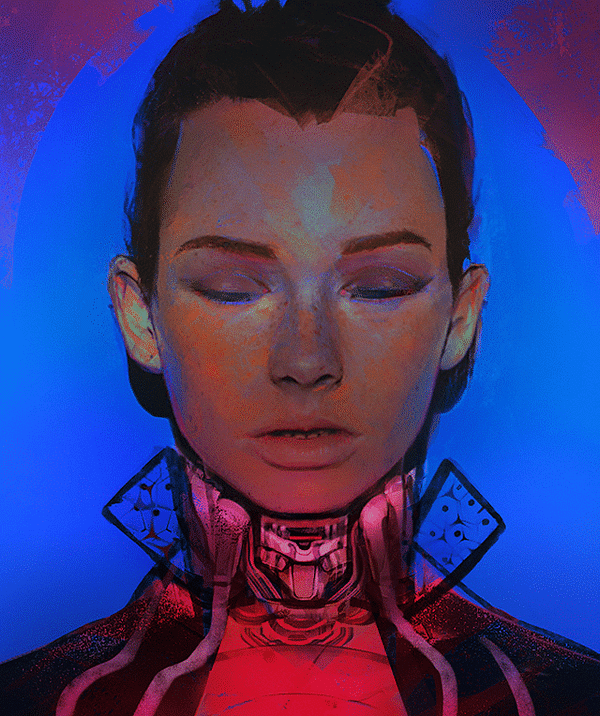 "Basically the main idea was to have at least one bit of storytelling in each of pieces." Says Simon, "as they were primarily made as an image board, the mindset was really to test narrativity in the DUNE lore. Right after that I tried to experiment with simple geometric and/or organic designs when possible."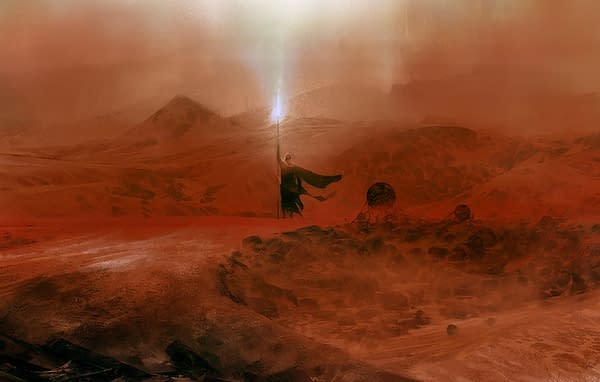 "I don't like the mood of the Sahara desert for DUNE, I really don't. Arrakis is harsh, stronger than just emptiness. Too strong for just plain practical locations, frankly. At the end of the day, DUNE is a sci-fi novel, it should feel out of this world," Simon explains. "So I'll go for CGI here."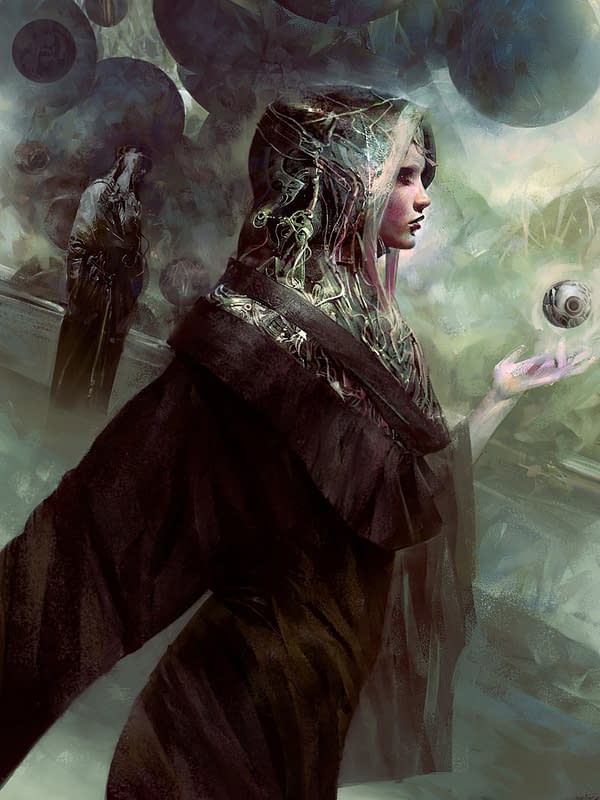 "Story telling is linked to unsaid things most of the time, that's strange to say but its a fact. What the viewer imagine in a picture will always tell more than what he see in it right away, and that's what you should try to aim for. DUNE is no exception so I would go for something like two characters fighting in dynamic poses, both of them engulfed in shadows fighting in a sand storm for example. Shadow play Basically."
And perhaps the most exciting thing that we CAN'T WAIT TO SEE- the admission that Goinard has done 2 different designs for the Shai Hulud, sandworms of Arrakis. (Again, these designs are for a personal art project of Goinard's, NOT for Villeneuve's film.)
"I've already designed the Sandworms I would love to see, two types actually, but I will not share them. I'm basically keeping the DUNE landmarks hidden from my website for now."
GIVE. US. DUNE. NOW.
Two-time Oscar nominee Timothée Chalamet will star as Paul Atreides, Rebecca Ferguson as Lady Jessica Atreides, Oscar Isaac as Duke Leto Atreides, Josh Brolinas Gurney Halleck, Stellan Skarsgård as Baron Harkonnen, Zendeya as Chani, Jason Momoa as Duncan Idaho, Javier Bardem as Stilgar, Charlotte Rampling as Reverend Mother Gaius Helen Mohiam, David Dastmcalchian as Piter De Vries, Chang Chen as Dr. Yueh, and Dave Bautista as The Beast Raban Harkonnen. Hans Zimmer will be composing the score.
Set on the planet Arrakis, we find ourselves exploring the story of two warring galactic royal families House Atreides and House Harkonnen. When Duke Leto Atreides is assassinated, his son Paul and wife Lady Jessica escape only to be adopted by the Fremen, who becomes Paul's personal army against the Harkonnen as he develops powers from the spice, a substance that extends life and powers interstellar travel. A tangled web of royal intrigue is revealed with the Emperor and other cosmic powers pulling the strings while attempting to erase house Atreides.
Dune is set to hit theaters on November 20th, 2020.
Shai Hulud.