'Danger Girl' Film Happening at Constantin Film, Jeff Wadlow Directing
The long-rumored Danger Girl film adaptation of comics created by artist J. Scott Campbell and writer Andy Hartnell sounds like it's happening over at Constantin Film, with Jeff Wadlow currently attached to direct.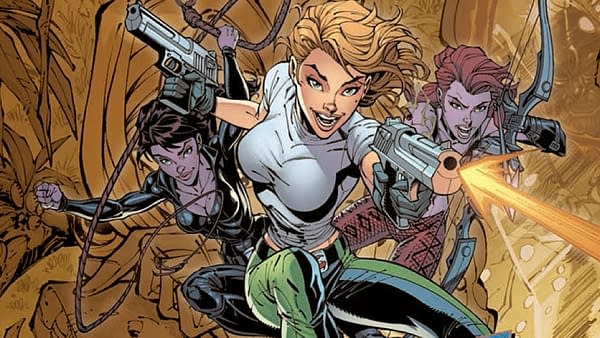 About two years ago (2017), Constantin picked up the rights for the property, but the all-girl spy squad seems to finally found it's momentum with today's directorial announcement.
According to Deadline, Wadlow will also be handling some rewrite work from Umair Aleem's existing script for the project, making this Wadlow's third foray into the comic book genre following Kick Ass 2 and the upcoming Bloodshot adaptation from Valiant starring Vin Diesel.
No word yet on who is being eyed for the roles of Abby Chase, Sydney Savage, Natalia Kasstle, and "Silicon" Valerie, nor the Hammer Collective, but we'll let you know what we hear about the project.