While this is one of the film sequels we didn't think would get off the ground to begin with, it sounds like Paramount Pictures officially pulled the plug on David Fincher's World War Z sequel film.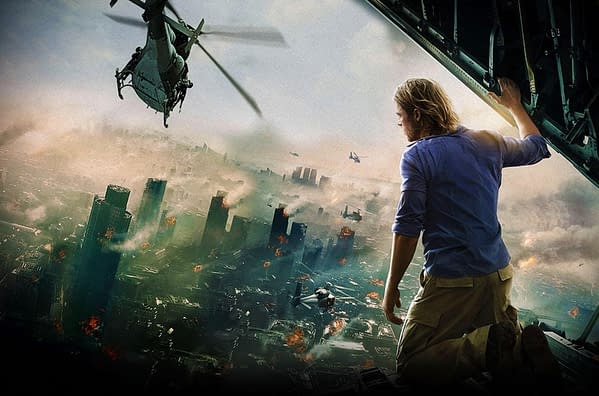 According to The Playlist (who first reported the story), Paramount opted to nix the film sometime last night, with the budget an equal reason to Fincher's current editing schedule for season 2 of his Netflix series, Mindhunter.
The outlet goes on to say that a possible summer production start date was in mind, but due to the Mindhunter production schedule, this was unlikely to happen. They also comment about Paramount's shamblin' feet for an actual date commitments, which may have been what led to Fincher's current schedule on other projects.
This would have been a sequel to Mark Forester's 2013 film starring Brad Pitt, based on Max Brooks' novel World War Z, which did quite well at the box office despite having a seriously over-inflated budget due to end-game reshoots. Originally J.A. Bayona was going to direct WWZ2, but opted for Jurassic World: Fallen Kingdom instead.
It's always possible this project could come back from the dead, but at this time it seems like it won't be Fincher's. Will let you know if anything changes, and if Paramount officially comments.
Enjoyed this article? Share it!