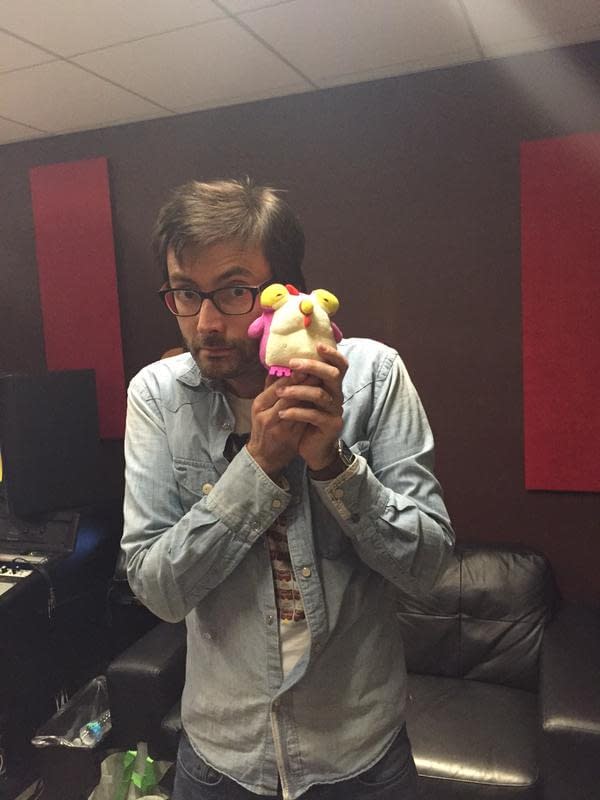 Well, we knew that something was coming.
This is David Tennant, holding a plush Chog from the comic book series Chew by Jon Layman and Rob Guillory. He is holding it because he is in a recording studio playing the role of Mason Savoy in the animated version of the comic book series.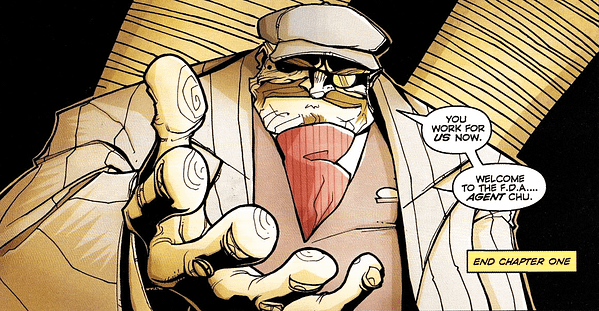 He took the role, after it had been cast with Robin Williams in mind, before the actor's tragic death. The Hollywood Reporter got the PR exclusive along with the news that the project had stalled awaiting the recasting, as fellow cast members Steven Yeun and Felicia Day had already recorded their roles last year.
Look forward to Chew, releasing it's fiftieth issue for San Diego Comic Con, to be even more popular at that show than ever!
Chew is a comic set in a world where chicken is the subject of prohibition and certain people exhibit food-based super abilities. And in which frogs have been genetically engineered to have attributes of chickens… hence "chogs"!
Enjoyed this article? Share it!