Director Lee Unkrich is leaving Pixar after 25 years with the company. When we say "leaving", we mean an amicable parting of ways, as Unkrich's post-Pixar plans at this point are solely to spend time with his family.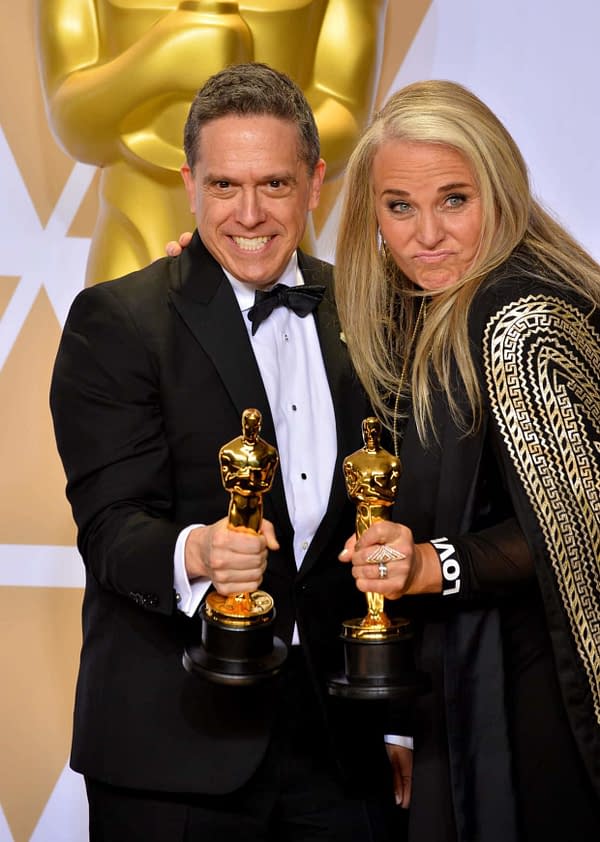 Co-director of several Pixar hits including Finding Nemo, Monsters, Inc., and Toy Story 2, as well as directing Toy Story 3, and the Oscar-winning Coco, Unkrich leaving the company truly signals the end of an era.
In a note sent to The Hollywood Reporter, the director commented:
"I'm not leaving to make films at another studio; instead, I look forward to spending much-needed time with my family and pursuing interests that have long been back-burnered."
Here is the letter he sent his "Pixar family":
Letter sent to my Pixar family. ❤️ pic.twitter.com/UUonemVbLe

— Lee Unkrich (@leeunkrich) January 19, 2019
We of course wish Unkrich the best, even though his announcement tweet kinda broke our hearts:
After twenty-five incredible years, I've decided to leave Pixar.

The time has come for new adventures. pic.twitter.com/0KZyHXhs8L

— Lee Unkrich (@leeunkrich) January 18, 2019
His last credit with Pixar, Toy Story 4, is set to hit theaters on June 21st 2019.
Enjoyed this article? Share it!