Elisabeth Moss Stars In Run Rabbit Run For Handmaid's Tale Director
Elisabeth Moss will re-team with her Handmaid's Tale director Daina Reid for a new film called Run Rabbit Run. "The modern-day ghost story will follow Sarah, a fertility doctor, with a firm understanding of the cycle of life. When she is forced to make sense of the increasingly strange behavior of her young daughter Mia, she must challenge her own beliefs and confront a ghost from her past." Run Rabbit Run will have a script by Hannah Kent, with Elisabeth Moss as a producer along with Carver Films and XYZ. XYZ will be selling the film during the virtual Cannes Film Festival. We got the news from Deadline.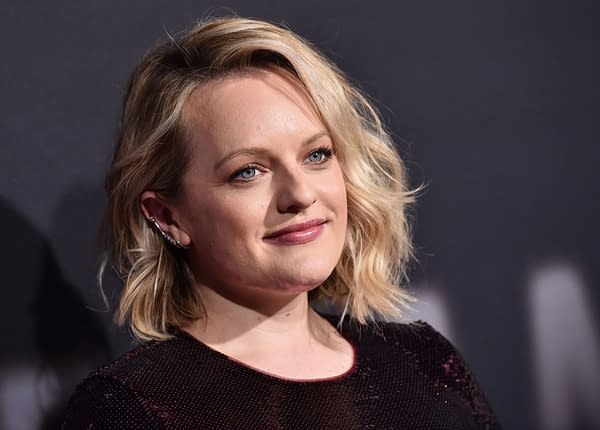 Elisabeth Moss is Taking Over Hollywood
What a year she is having. She turned heads in Her Smell and The Invisible Man, and her performance as Shirley Jackson in the new film Shirley is not to be missed. She has been so successful in the television sphere, that she is now translating that to success in the film industry is pretty awesome. She could be this generations, Meryl Streep, when all is said and done. As for the concept, it wouldn't shock me to see a company like A24 jump at the chance to snatch this film right up. Elisabeth Moss being in a movie, is enough to sell a flick at this point.
Although a dark horse could be Universal/Blumhouse, after the box office mojo The Invisible Man brought them with her as the star, they may want to buy low and bring in the bucks on the indie circuit/VOD with a film like this one. All I know is that I don't care which studio buys it, I just want to watch it. Look for it to go in front of cameras soon after the deal is finalized.