ESPN and UFC have officially announced their long-rumored deal, bringing 15 live Fight Night events to the ESPN+ digital streaming service, as well as UFC content to ESPN's various TV networks, starting in 2019. The deal, rumored at $150 million, has major implications for MMA fans, blah blah blah blah, but more importantly, what does it mean for the great sport of pro wrestling?
Well, UFC was previously in bed with Fox, the television network, not the film and tv show studio that Disney and Comcast are trying to purchase. And Fox has been rumored to be very interested in securing the rights to WWE's television programming when WWE's deal with NBC Universal is up next year as a replacement for UFC, or even outright buying the company. In addition to producing content for the Fox Sports networks, a potential deal is rumored to include shortening Monday Night Raw to two hours and airing it on Fox's broadcast network, which would be a dream scenario for long-suffering wrestling fans.
Three-hour Raws, theoretically, have the potential to include even more great wrestling, but that's rarely the case, and viewers are mostly treated to more filler and recaps of whatever Roman Reigns did earlier in the night or discussion of what he will do later. There's no guarantee that a two-hour Raw by the same creative team will produce more exciting content, but at least it will need to be faster-paced. Additionally, being on Fox could expose WWE to new viewers, and WWE's existing viewership has been whittled down over the years to only the most loyal and resilient fans, who will watch it wherever it airs.
Of course, anything could happen between now and the end of WWE's next deal. NBC could offer more to keep the programming on USA. Companies like Amazon or Facebook could make a bid. Vince McMahon could get drafted into a cabinet position by his friend, President Donald Trump. The whole company could be bought out by a Saudi prince! But at least the first piece of the puzzle is in place to potentially relieve beleaguered wrestling fans from the tedium of three-hour Raws.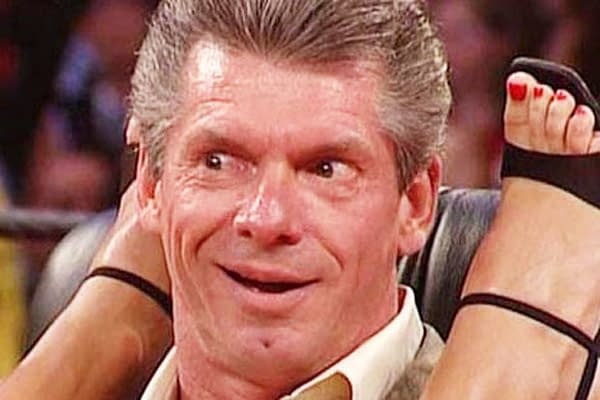 Enjoyed this article? Share it!