New Evil Dead film On The Way From Hole In The Ground Director
Evil Dead is returning, though not as a sequel to Fede Alvarez's remake. Instead, Sam Raimi has handpicked The Hole in the Ground director Lee Cronin to helm a new film. Evil Dead actor Bruce Campbell spilled the beans to Empire. The new movie will be called Evil Dead Now, and will at least for now have no ties to the remake, and will not feature series hero Ash Williams. Instead, it will just tell a new story set in the universe. It sounds like they have some big plans for the little horror franchise that could, as you can see from the quotes below.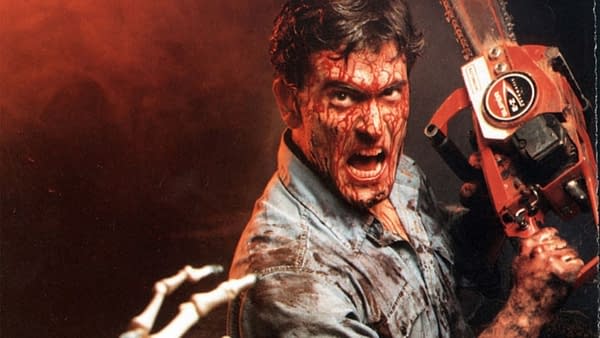 "It's called Evil Dead Now. Sam handpicked Lee – he did a cool movie called The Hole in the Ground. We're going to get that sucker out as soon as practical. From this point forward, they kind of have to stand on their own. Which is fine. And liberating," says Campbell. "You could have different heroes, different heroines in this case. This one's gonna be a little more dynamic. We just want to keep the series current. And the mantra, really, is that our heroes and heroines are just regular people. That's what we're going to continue."
It sounds to me like they want to take the series into an anthology direction. It isn't a bad idea at all, and if they really are never going to continue the remake's storyline, then this would be the smart way to go. They should figure out a way to make Drag Me to Hell a weird quasi-part of the Evil Dead canon as well. Let's just tie all of the Raimi horror universes together. Hell, tie it all into the new Doctor Strange film he is making. It is exciting to think of the possibilities here as well, though. Hopefully, this new film comes together fast.