Exclusive Mission: Impossible – Fallout BTS Featurette Teases the Scope of the Action
Mission: Impossible – Fallout was one of the big hits of the summer bringing in nearly $800 million at the worldwide box office. It was also a critical smash hit that was hailed as one of the best pure action movies since Mad Max: Fury Road. With a star like Tom Cruise, a man willing to do his own stunts, and a series known for doing everything they can to avoid CGI behind-the-scenes reels tend to show a lot of really cool details.
Cruise seems to have a lot of love for this series which he details during the featurette.
You have a group of great actors hitting their stride. Mission Impossible is about practical action. They're not easy to make. Had we shot on a green screen you never would have gotten. what we were able to get. What we're doing is extreme, and the whole team push for excellence. There's absolutely nothing like pushing felt this kind of epic scale. We are told on numerous occasions that what we are doing is impossible, but to team, we make it happen. That is the greatest feeling, and why I think I'm addicted to movies.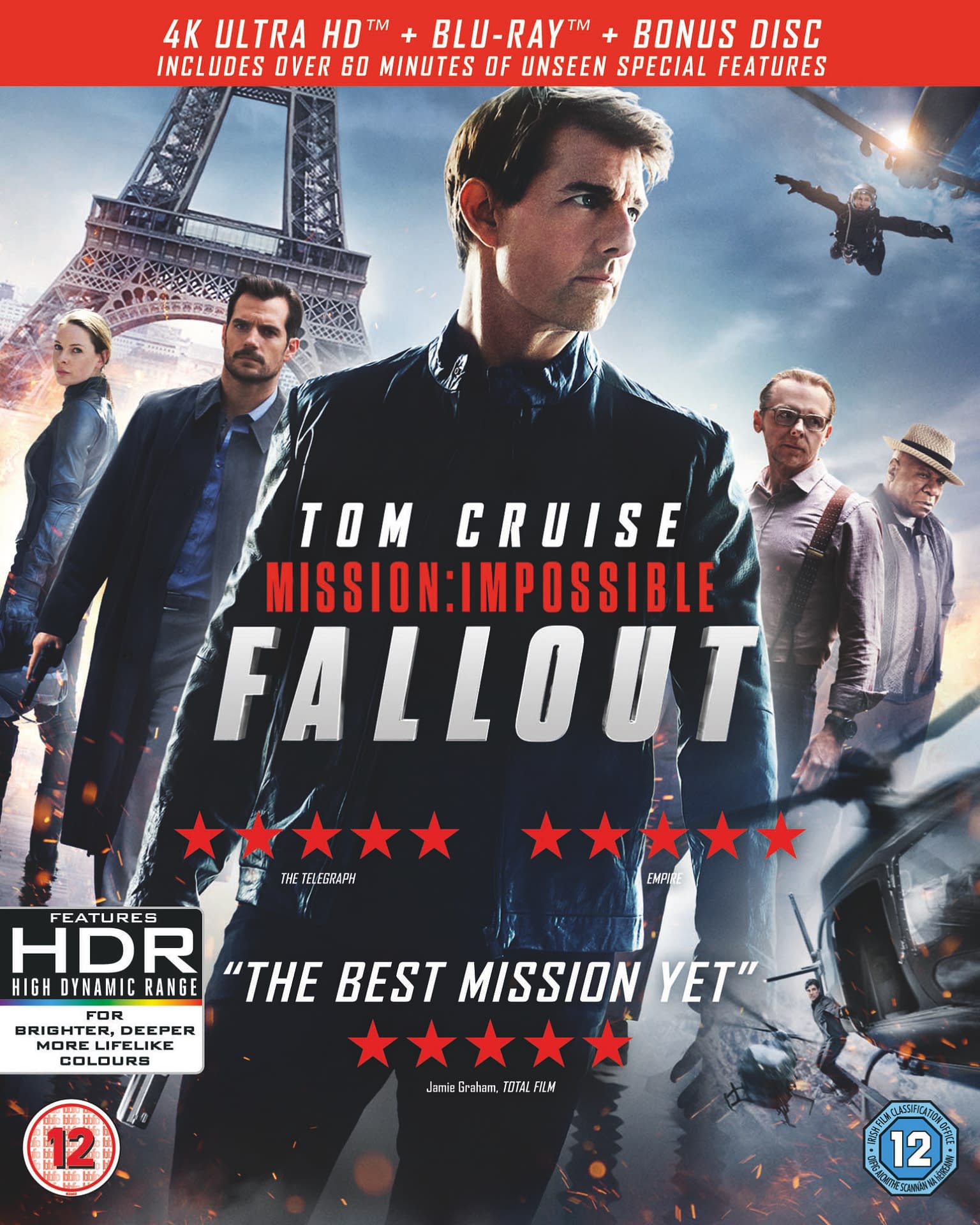 There hasn't been any talk about whether or not there is going to be another entry in this franchise but those reviews combined with that box office haul is a pretty good indication that we'll probably see another one in a few years. If they can get Cruise to return and he sounds just as enthusiastic about this series six films later as he did with the first one.
Summary: Ethan Hunt and his IMF team, along with some familiar allies, race against time after a mission gone wrong.
Mission: Impossible – Fallout is directed by Christoper McQuarrie, stars Tom Cruise, Simon Pegg, Rebecca Ferguson, Henry Cavill, Vanessa Kirby, Alec Baldwin, and Angela Bassett.
Mission: Impossible – Fallout is available now on 4K Ultra HD, Blu-ray and DVD.