Fantastic Beasts 2 Details Emerge As Filming Begins
Filming has begun on the sequel to Fantastic Beasts and Where to Find Them today. While the J.K. Rowling-written film has yet to receive a title, other information is now known. Eddie Redmayne will return at Newt Scamander to go up against Johnny Depp as Gellert Grindelwald while Jude Law joins the cast as a young Albus Dumbledore. Variety is reporting that the film will be set in 1920s Paris shortly after the end of the first film.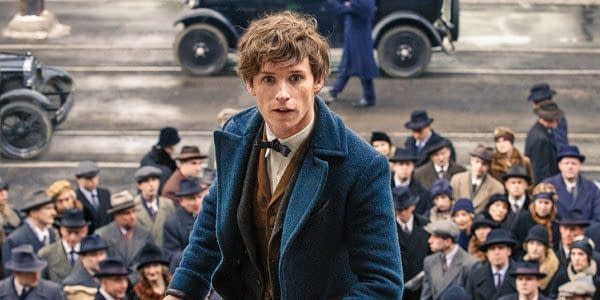 Warner Bros. says:
"Grindelwald has made a dramatic escape and has been gathering more followers to his cause – elevating wizards above all non-magical beings. The only one who might be able to stop him is the wizard he once called his dearest friend, Albus Dumbledore. But Dumbledore will need help from the wizard who had thwarted Grindelwald once before, his former student Newt Scamander."
Also returning are Tina (Katherine Waterston), Queenie (Alison Sudol), Jacob (Dan Fogler), Theseus (Callum Turner) and Credence (Ezra Miller). Zoe Kravitz will play new character Leta Lestrange, seen in a picture in the first film, and Claudia Kim will play a young woman who is an attraction at a wizarding circus. David Yates returns to direct.
Fantastic Beasts and Where to Find Them grossed more than $800 million globally. The sequel is set for a November 2018 release and is the second of a planned five-film franchise.