By Christopher Helton
The FilmBundle website is a relatively new entry into the "humble bundle" scene. Specializing in indie movies, the site has recently launched their first bundle with a music theme. Like all bundles of this sort, a portion of the proceeds goes to charity, in this case the music-related charities of Little Kid Rock and Education Through Music L.A. As the purchaser you get to choose how much you spend, and how much of the money is split between the creators and the charities.

For me, the lead off film in this bundle would be Misfit Heights. Originally funded through Kickstarter, this movie has made the convention circuit, showing at C2E2 last year, and being an official selection at the 2013 Gen Con Film Festival. The description of this movie features three words that I never thought that I would use together in a sentence: it is a puppet zombie musical. If you remember that Angel episode where he was transformed into a puppet, and you wished that he would have fought zombies with the occasional musical interlude, well then this is the movie for you.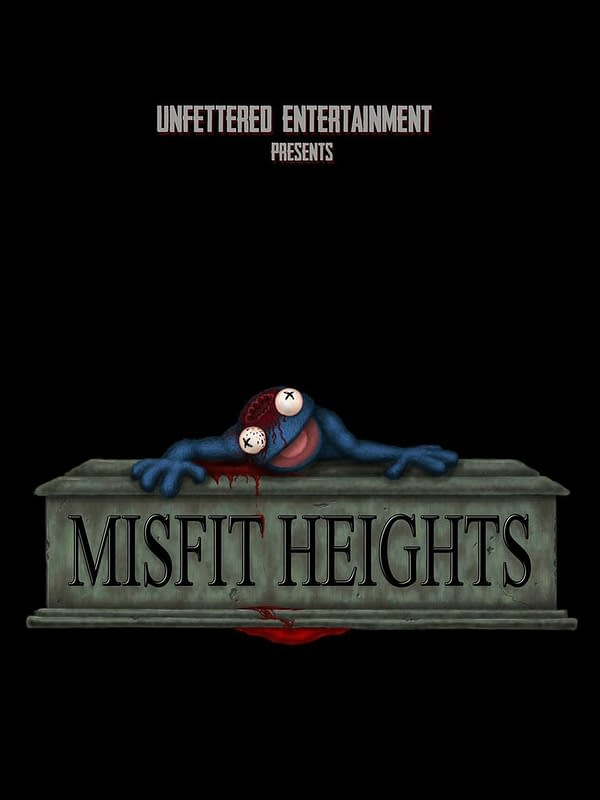 It isn't a bad movie, either. It is pretty much exactly what it says on the tin, and because of its Kickstarter origins it doesn't have a big budget for effects…or anything. However it is still a fun movie and you won't feel that you've wasted an hour and a half of your life when it is over with. This isn't a movie for the whole family, however, because of zombies, lots of fake blood and scenes with the brains of puppets being eaten.
Punching The Clown is more "standard" indie movie fare. Having won an audience award at the 2009 Slamdance Awards, Punching The Clown is about a down on his luck musician and the highs and lows of a musical career. Playing a fictional version of himself, writer and actor Henry Phillips is a satirical singer/songwriter who is having difficulties getting bookings due to the content of his music. After a case of mistaken identity he ends up with a string of packed shows, until a miscommunication about a bagel puts him into tabloid papers.
The music probably isn't for everyone, I think being a fan of folk music might help but isn't necessary. Not as broad of a satire as  movies like Christopher Guest's Spinal Tap or A Mighty Wind, it is still frank look into the music scene.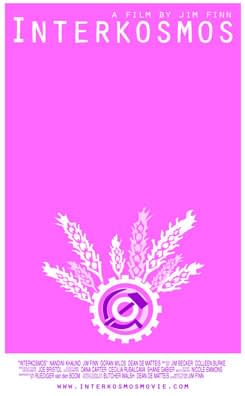 Interkosmos is a "mockumentary" about a fictional East German space projects during the 1970s. Using music video footage, filmed footage and repurposed (and sometimes faked) newsreel footage, the film makers do a good job of making you believe that this was a real happening. After having seen one too many "found footage" movies trying to create a believable fictional reality, this movie does a good job of creating one. With an almost dream-like quality at times, the movie seamlessly blends its various elements into a capable whole.
If you like progressive electronic music of the era in which the movie is set, I think that Interkosmos will draw you into its reality. By the end of the movie you are left wishing that this space program had actually gotten off of the ground.
The Danish movie The Ghost of Piramida features the indie rock band Efterklang. A documentary, the movie follows the band as they travel to the former home of one of the director in order to get inspiration for a new album. One of the more entertaining scenes dealt with the Russian guide for the group explaining to the band what to do in case of an encounter with a polar bear.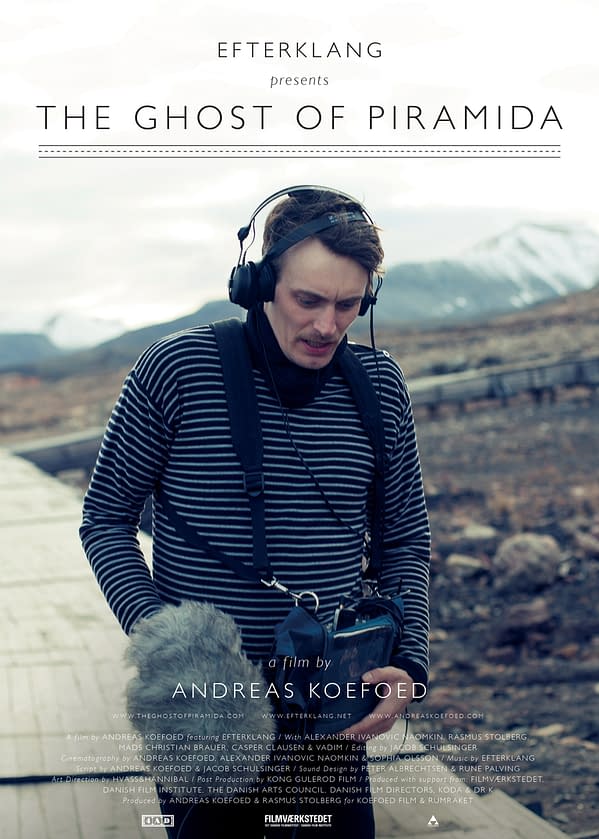 The music from the movie is haunting and melodic, with thoughtful and engaging vocals, and should appeal to fans of Sin Fang, Seabear or múm.
If you pay over the threshold amount, that also unlocks the movies Harana and Guy and Madeline on a Park Bench.
There are a couple of flaws to the site that some may find a problem. First is the fact that there are no downloads of the movies available. Using Vimeo as a hosting site for the movies, you have to watch them through a web browser on your computer or mobile device. This really cuts down on the options of how you can watch these movies. Second there is the fact that "extras" offered with movies, mostly downloads of music from the movies, is tied to social media shares. If the bundle isn't shared a certain number of times, the extra content isn't unlocked. They are up front about this, but at the same time these are both factors that can limit the site's appeal. Part of the appeal of the "humble bundle" phenomena is the fact that purchasers are given the freedom to use the content they have purchased as they like. While FilmBundle is a great idea, the implementation isn't quite there yet.
The movies, however, are excellent choices and any fan of music in movies should check them out.
Christopher Helton is a blogger, podcaster and tabletop RPG publisher who talks about games and other forms of geekery at the long-running Dorkland! blog. He is also the co-publisher at the ENnie Award winning Battlefield Press, Inc.  You can find him on Twitter at @dorkland and on G+ at https://plus.google.com/+ChristopherHelton/ where he will talk your ear off about gaming and comics.
Christopher has a crowdfunding page to help raise money to defray the costs for going to the Gen Con gaming convention and cover it for his Dorkland! blog and Bleeding Cool. Please click here to go to the page and help out.
Enjoyed this article? Share it!