The movie just hit theaters today but the hype around Spider-Man: Into the Spider-Verse is well deserved and massive. This could be a game changer with Sony potentially beating both Marvel and DC to a major academy award [there is a good chance this will take the animation award]. It isn't that surprising that Sony has already greenlit a sequel and a spin-off from the critically acclaimed animated movie. In an interview with Vanity Fair Amy Pascal has revealed some of the first details of the sequel and the spin-off. For the sequel, which will be a Gwen Stacy centric movie, is going to explore a little romance.
The producer revealed that Sony's upcoming Into the Spider-Verse sequel, directed by Joaquim Dos Santos (Avatar: The Last Airbender, Voltron) and written by David Callaham (Wonder Woman 1984, Zombieland 2), will be focused on Miles Morales and Gwen Stacy—and will explore a romance between the two, a thread from Lord's original script that ultimately didn't fit in Into the Spider-Verse.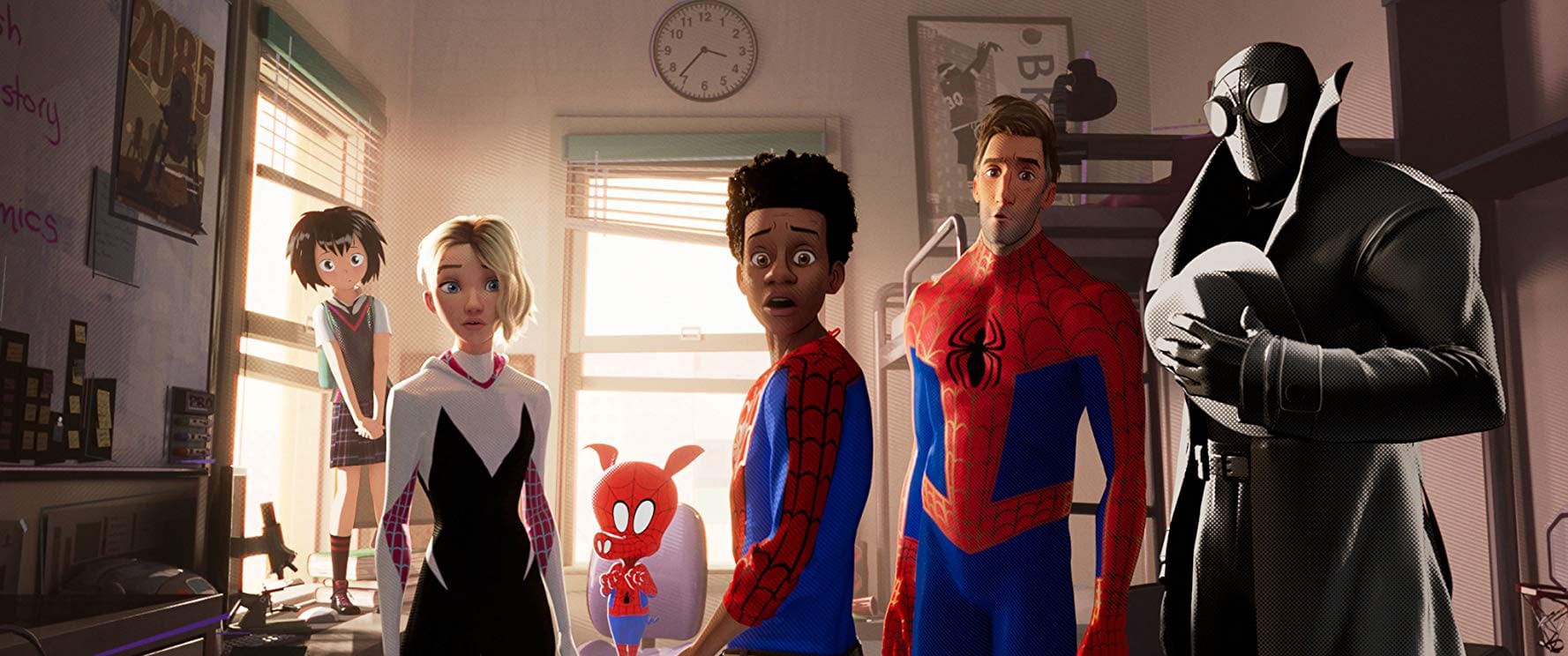 One of the reasons that the romance subplot didn't fit into the movie was the presence of producer Christina Steinberg. She reminded everyone that making Gwen a love interest in the first movie was probably not the way to go, according to Phil Lord.
"I will say that Christina kept us honest," Lord admits. "As five boys making a movie, it was really good to have another filmmaker there going, 'I don't think you guys want to do it like this.'"
That isn't the only movie Gwen is going to be the star of. At the same time, that Sony was announcing the sequel they also announced an all-girl spin-off movie. Pascal confirmed the line-up for the spin-off, being written by Bek Smith, which will feature Spider-Gwen, Cindy Moon aka Silk, and Jessica Drew aka Spider-Woman. That was the line-up for the comic titled Spider-Women so perhaps that will be a source of inspiration. Cindy Moon reportedly has a live-action movie also in the works over at Sony. For now, we have an excellent movie that's out in theaters for everyone to check out.
Summary: Spider-Man crosses parallel dimensions and teams up with the Spider-Men of those dimensions to stop a threat to all reality.
Spider-Man: Into the Spider-Verse, directed by Bob Persichetti, Peter Ramsey, and Rodney Rothman, stars Shameik Moore, Liev Schreiber, Lily Tomlin, Mahershala Ali, Jake Johnson, Luna Lauren Velez, and Hailee Steinfeld. It's out now.
Enjoyed this article? Share it!