Posted in: Movies | Tagged: benedict cumberbatch, Edison, HRL, michael shannon, nicholas hoult, tesla, The Current War
---
First Trailer For The Current War Hits; Not Enough Tesla
Almost everyone knows who Thomas Edison was, and what his contributions to the early days of electricity were. There are far fewer who know who Nikola Tesla was, but thanks to Elon Musk for helping with that.
There is a lot that can be said about the War of the Currents, the highly publicized back and forth between AC (alternating current) and DC (direct current) being the way to go in 1880-1890 for delivering electricity to the masses. Mainly, the fight revolved around the two personalities of Edison and Tesla.
The Weinstein company just released the first trailer for their upcoming film The Current War:
https://youtu.be/wMECv6yLOFM
Benedict Cumberbatch stars as Edison. Such a strange casting choice, really, as he is what, five inches too tall to be the inventor? Michael Shannon plays George Westinghouse, the budding businessman who goes into business against Edison Electric. Nicholas Hoult plays Tesla, and although his character's entrance gets some flowery words in the trailer, it's rather anticlimactic.
This is a film I personally have been waiting for, because the pre-press made it sound like it was going to be a Tesla vs. Edison-centric story. That still may be the case, but judging from this trailer, it'll be yet another example of Edison praise. Sure, the guy has his name on many big inventions and is sort of still the modern forbearer of innovation, but that wasn't the entire story.
Nikola Tesla's contributions to our modern technological world are for the most part, overlooked and forgotten. He's mentioned once in a great while in text books, oddly enough those going through esthetician training get a partial chapter on him during their electrolysis unit.
This will be the second time Tesla has made an appearance in a sizeable Hollywood film, the last time being in Christopher Nolan's The Prestige when David Bowie stepped into the role.
The Current War is set to open on November 24th.
---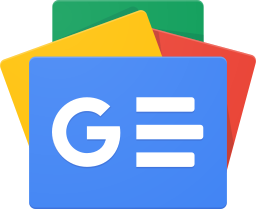 Stay up-to-date and support the site by following Bleeding Cool on Google News today!