First Trailer and Poster for Goosebumps 2: Haunted Halloween
The first Goosebumps movie wasn't an amazing movie, but it did pretty well at the box office that Sony was willing to greenlight a sequel. We've been getting casting and rumors, but we hadn't heard much about the movie despite the fact that it comes out in October. There was a trailer shown at CinemaCon, and now Sony Pictures has finally released a trailer to the public.
On top of finding out what the basic plot is, we also got a new poster that shows off all of the various monsters we'll be seeing again.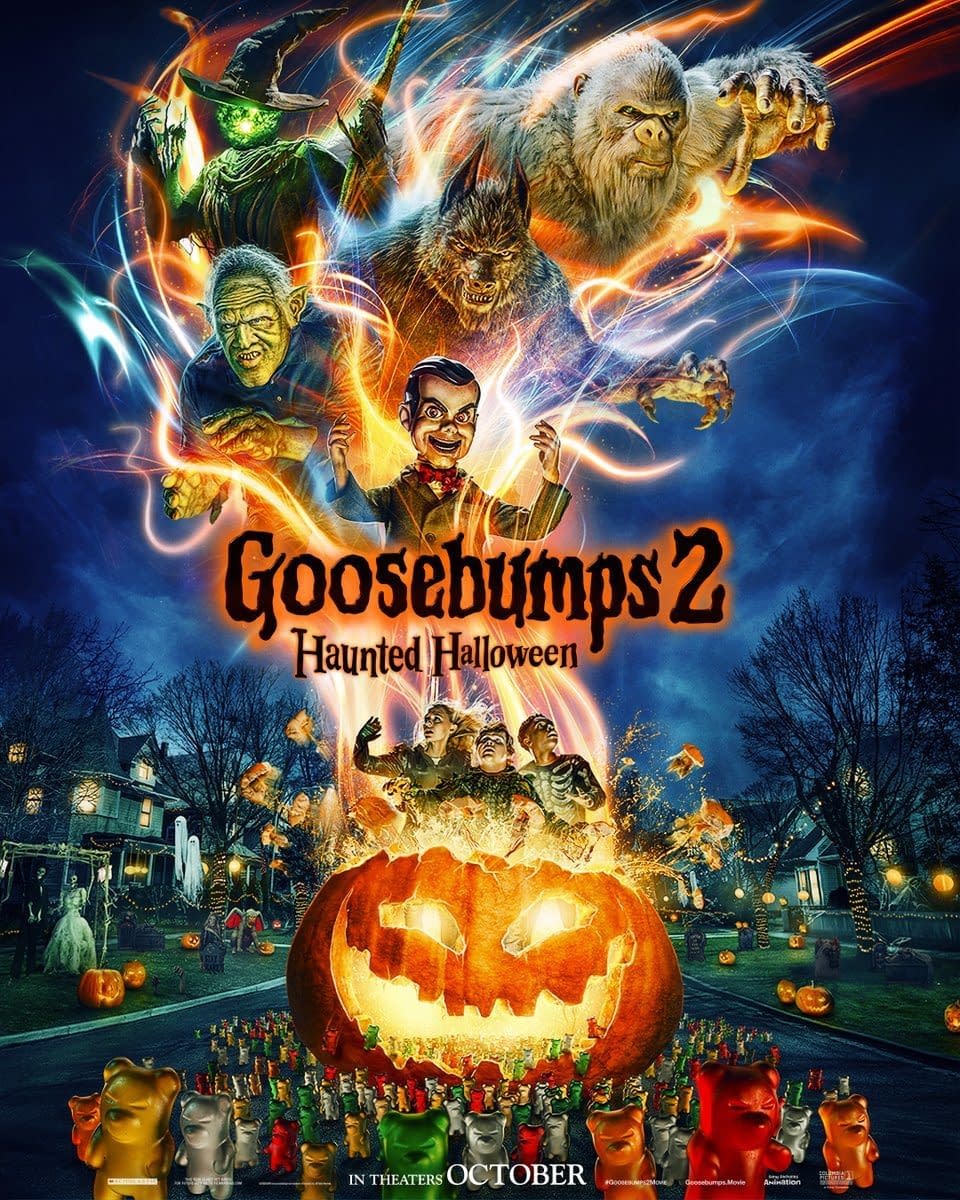 We won't be seeing Jack Black in this sequel, so we don't know how it's going to connect to the first movie aside from the books coming to life.
Summary: Halloween comes to life in a brand-new comedy adventure based on R.L. Stine's 400-million-selling series of books.
Goosebumps 2: Haunted Halloween, directed by Ari Sandel, stars Wendi McLendon-Covey, Madison Iseman, Jeremy Ray Taylor, Caleel Harris, Chris Parnell, and Ken Jeong. It will be released on October 12th.