I Kill Giants premiered at the Toronto International Film Festival back in September but it looks like it's finally going to be getting a release. The first trailer and poster for the movie, based on the acclaimed Man of Action graphic novel by Joe Kelly and Ken Niimura, doesn't show us much of giants of the title but does make us empathize with our lead character Barbara.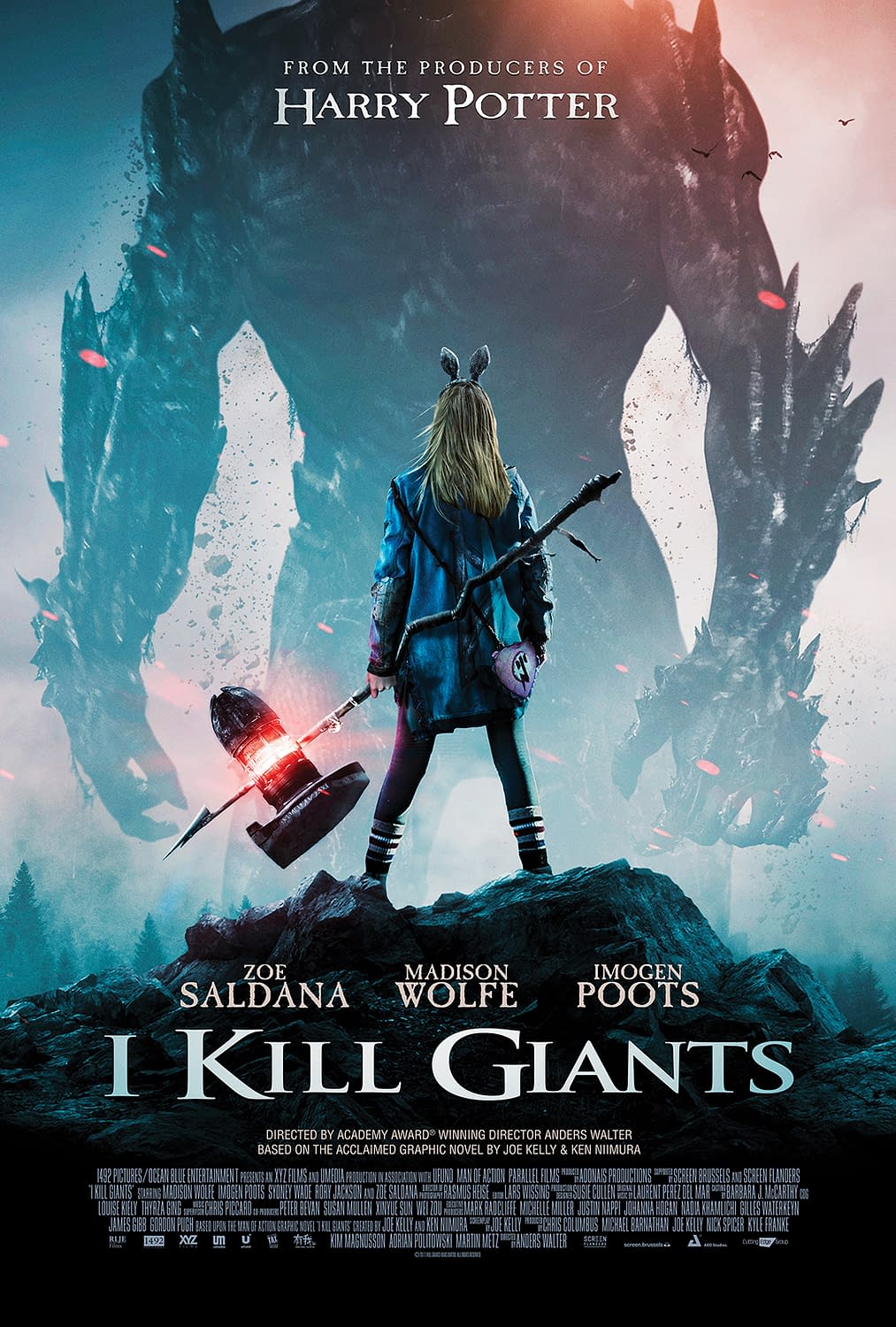 The movie's marketing appears to be really playing up the "from the producers of Harry Potter" instead of the acclaim of the graphic novel which is a bit weird but from someone who hasn't read book in question this looks really interesting. There need to be more movies where young girls pick up giant weapons and wear bunny ears while staring down giant monsters.
Barbara Thorson is a teenage girl who escapes the realities of school and a troubled family life by retreating into her magical world of fighting evil giants. With the help of her new friend Sophia and her school counselor, Barbara learns to face her fears and battle the giants that threaten her world.
I Kill Giants, directed by Anders Walter, stars Zoe Saldana, Imogen Poots, Madison Wolfe, and Sydney Wade. In Theaters and On Demand / Digital HD March 23rd.
Enjoyed this article? Share it!