George R R Martin's Superhero Series Optioned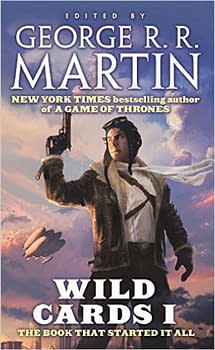 Yesterday, George R. R. Martin revealed on his blog that Universal Cable Productions has optioned his superhero anthology series Wild Cards for television.
Martin wrote:
Development will begin immediately on what we hope will be the first of several interlocking series. Melinda M. Snodgrass, my assistant editor and right-hand man on Wild Cards since its inception, the creator of Dr. Tachyon, Double Helix, and Franny Black, and a seasoned television writer/ producer whose credits include STAR TREK: THE NEXT GENERATION ("Measure of a Man"), REASONABLE DOUBTS, THE PROFILER, and STAR COMMAND, is attached as an executive producer on the project, together with Gregory Noveck of RED, Slow Learner, and SyFy Films
In describing the series:
The shared world of the Wild Cards diverged from our own on September 15, 1946 when an alien virus was released in the skies over Manhattan, and spread across an unsuspecting Earth. Of those infected, 90% died horribly, drawing the black queen, 9% were twisted and deformed into jokers, while a lucky 1% became blessed with extraordinary and unpredictable powers and became aces. The world was never the same.

The first volume of the Wild Cards series was published in 1986, and was a finalist for that year's Hugo Award, ultimately losing to Alan Moore's WATCHMEN. Twenty-two volumes have been published to date, with a twenty-third (HIGH STAKES) scheduled for hardcover release later this month, and three more in the works. Translations and reprints of many of the Wild Cards books and stories have been published around the globe, in France, Germany, Brazil, Spain, Mexico, Russia, Japan, Italy, and the United Kingdom. Comic books, graphic novels, and role-playing games have also chronicled the adventures of the aces and jokers of the WC universe.
So far there are 22 Wild Cards volumes published since 1987 having been worked on by a variety of authors. Martin says the WC universe is as big and diverse as that of Marvel or DC.
For those worried that the new deal will mean an even longer delay in his other work:
I won't be working on the series myself… my own development deal is exclusive to HBO, and I am writing THE WINDS OF WINTER, as I believe most of you will recall… but I have every confidence in Melinda Snodgrass and Gregory Noveck. They know and love the Wild Cards universe almost as well as I do, and I think they will do a terrific job. Wish them luck.
---
---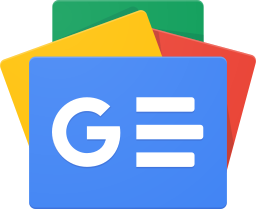 Stay up-to-date and support the site by following Bleeding Cool on Google News today!