Guillermo del Toro and Cornelia Funke Team Up for Pan's Labyrinth Novel
In 2006, Guillermo del Toro brought a new vision of horror to audiences with Pan's Labyrinth, the tale of an 11 year old girl coming to terms with life in the home of her sadistic step-father.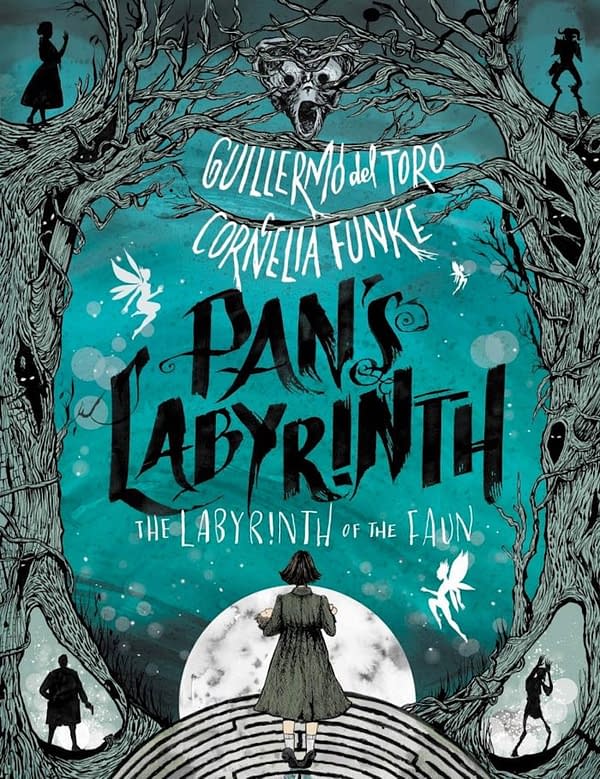 Part of what makes Ofelia's plight so gripping is that the real-world horrors and atrocities in 1944 Spain during the rise of fascism, which are often more frightening than the fantasy monsters that she confronts within the titular labyrinth.
The world of Pan's Labyrinth was darkly beautiful, with ferocious fairy creatures, monsters straight out of nightmare, and a faun that encourages Ofelia's descent into the maze, all brought to life by the incredible creature performances of Doug Jones. Now, that same story will be brought to life by del Toro and Cornelia Funke, who wrote the Inkheart trilogy. The new novelization of Pan's Labyrinth will tell the same story from the film, but promises to bring more information about the fantastical world that Ofelia finds herself transported to, believing that she is the long-lost princess of a fairy kingdom.
The creatures and monsters she encounters, while terrifyingly cruel, are nothing compared to her step father, who fits into the role of cruel, monstrous men occuring throughout del Toro's fantasy-horror films.
Pan's Labyrinth: The Labyrinth of the Faun will be released on July 2nd, 2019, and will be fully illustrated.