Hail, Caesar! Review: Hollywood's Golden Age With A Copper Age Story
[rwp-review-recap id="0"]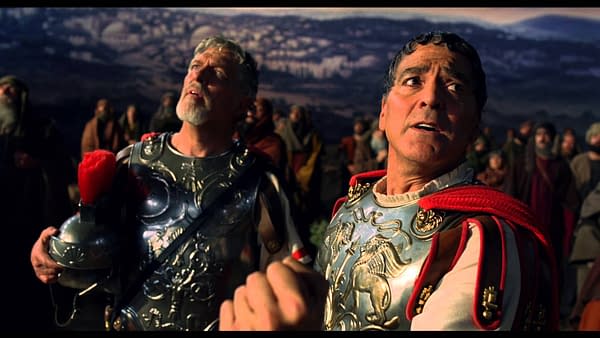 The Coen Brothers are at it again – what more really needs to be said? Their latest film, Hail, Caesar! is a love letter to the Golden Age of Hollywood. For those not hip on their history of tinsel town, the Golden Age spanned the years from the start of the sound era of the end of the 1920s into the first half of the 1960s. It was when everything was bigger than life, when giant swimming pool and synchronized dancing and singing stars might be on one sound stage and then on the other end of the lot Lawrence of Arabia or Cleopatra might be being shot. Extras could number in the thousands and anything could happen (and most often did).
Set in 1951, the film is primarily centered around the Capitol Pictures' executive (and is also a historical figure) Eddie Mannix (played by Josh Brolin). Mannix is having a really bad week – one of his biggest stars, DeeAnna Moran (played by Scarlett Johansson) is unwed and pregnant. His ace director (Ralph Fiennes) can't stand his lead actor. Twin gossip columnists (both played by Tilda Swinton) are threatening to run a socially damaging story about the studio's biggest star, Baird Whitlock (George Clooney). Mannix is doing all he can to keep things all the plates spinning.
Then things go from bad to worse when Whitlock, who is one of the leads of a blockbuster biblical epic, winds up being kidnapped.
There are scenes which show a true fondness and love of the era's films, like a World War II-flavored song and dance number led by Channing Tatum who is all but channeling the late Gene Kelly in a really solid tap dance number.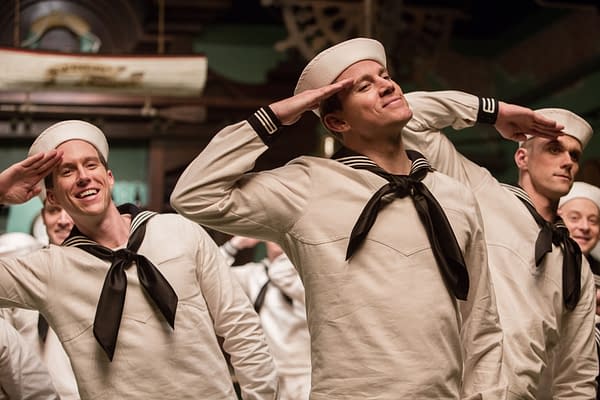 The films main downside is that it doesn't really know what kind of film it wants to be. Is it a somewhat dramatic crime film with touches of humor? Is it an absurdist comedy? Is it a social-commentary on McCarthyism and the era's Red Scare? There's no problem with any of those approaches, however here we are shifting gears from one to another in an awkward way. We lose track of who we're supposed to care about in all of these crazy antics. The final result is a film which has a number of scenes which are memorable, but an overall story that isn't.
The film's trailer also doesn't help any because it, too, is confusing. The main draw winds up being it's absolutely top-notch cast, who all do their parts admirably. Unfortunately this time around the Coens aren't able to being it together into as tidy of a package as I have to think they were intending.
[rwp-review-ratings id="0"]
[rwp-review-form id="0"]